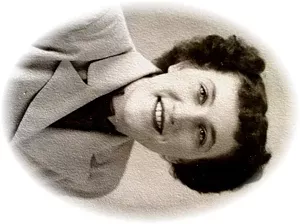 Ida Rae (Mulheron) Barney
Ida Rae (Mulheron) Barney, age 80 years, a lifelong Swanton resident died early Wednesday morning June 12, 2013, at her River Lane residence with her husband Gerald and loving family at her side.
Born in St. Albans on January 13, 1933, she was the daughter of the late Ezra and Ella (Lashway) Mulheron. She attended St. Anne's Academy and was later married to Gerald Barney who survives her.
In addition to her responsibilities as a devoted wife and mother, Rae was employed by the Softlite Company in Swanton and later at IBM of Essex Junction. She was a lifelong parishioner of The Church of the Nativity of the Blessed Virgin Mary.
Besides her husband Gerald of 62 years, Rae leaves two sons, Patrick Barney of Texas and Joseph Barney of California; two daughters, Sally Krupp and her husband Robert of St. Albans and Kelly Heinlein and husband John of Highgate; grandchildren, Matthew and Courtney Aucoin of Windsor, Emily Aucoin of Colchester, Aubree Bovat and James Bodaky of St. Albans and Ashley Bovat of Boston; great grandchild, Nya Aucoin and step great grandchildren, Evelyn Krupp Gordon, Kaidon and Zander King; Step-grandchildren, Jeremy and Christine Heinlein of North Carolina, Katherine Heinlein and Devin Quinlan of St. Albans, Kaili Krupp and Bobby Krupp of St. Albans. Also surviving is a sister-in-law, Lorraine Mulheron of Florida, a special niece and friend, Myrna Flanagan of Highgate as well as many nieces and nephews.
Besides her parents, Rae was predeceased by a granddaughter, Sara Rae Aucoin; a son-in-law, Mark Aucoin and her brothers and sisters, Ezra "Zing" Mulheron, Anthony "Ralph" Mulheron and his wife Mona, Arthur Mulheron and wife Hazel, Hazel Allen and husband William, Harriet Rocheleau and husband George and Mildred Brennan and husband Gilbert.
The Liturgy of Christian Burial will be celebrated Saturday, June 15, 2013, at 1 p.m. from The Church of the Nativity of the Blessed Virgin Mary, 65 Canada St., Swanton. Fr. Emmanuel I. Ajanma will be the celebrant and homilist.
There will be no calling hours.
Gifts in Rae's memory may be made to the, Franklin County Home Health Agency - Hospice Program, 3 Home Health Circle, St. Albans 05478.