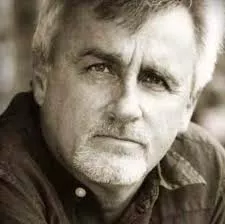 H.P. "Hank" Albarelli Jr., author and Burlington native, died on June 18 from complications of a stroke. The eldest son of Nancy O'Neill Albarelli and the late Henry P. Albarelli Sr., he was 72. In recent decades, Hank and his wife, Kathleen McDonald, made their home in the Tampa Bay region of Florida, where he passed away surrounded by family.
From a young age, Hank was a passionate and knowledgeable student of contemporary music, especially blues and rock. In the 1970s, he produced Burlington's first annual Blues Festivals, as well as the first Vermont concerts of Bonnie Raitt, Jackson Browne and Judy Collins.
After leaving Burlington for Washington, D.C., in 1978, Hank worked in the Carter White House and, later, as a field director for the Service Employees International Union.
During the '90s, he returned to an early interest in writing for the theater. His play The Whole Shebang was winner of the 1994 Baltimore Playwrights' Festival.
In recent decades, Hank wrote exclusively investigative journalism, pursuing such topics as the CIA's role in the suspicious death of a government scientist (A Terrible Mistake), and the assassination of JFK (A Secret Order). He recently completed a forthcoming book titled Coup in Dallas.
Living just a stone's throw from a Gulf of Mexico beach, Hank delighted in the fact that his two sons from a previous marriage, Damien and David, and David's wife, Vicki, had all settled within a few miles of him. He was also a proud and doting grandfather and traveled frequently to the London home of his daughter, Nicole, a filmmaker; her partner, Paul Centellas; and their two sons, Dylan and Ashton.
Hank is also survived by Ms. McDonald; his mother; four siblings, Nancy (Gardner), Michael, Dean and Beth (Lane); and many fond nieces and nephews.