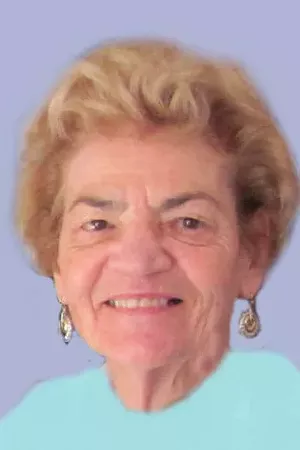 Helen Saulters Kinney of North Hero passed away peacefully on October 27, 2016 at home surrounded by her family.
Helen was born on November 9, 1931 in Richford to William Saulters and Alda (Juaire) Saulters. Helen was married in 1949 to Paul Kinney who predeceased her in July 2010. Helen leaves behind her sons, William (Sandra), James and Steven; and daughters Paula Ballentine (Dave), Susan Bergeron (Peter) and Lisa Kinney, along with her sister, Beverly Brown (Roderick); eight Grandsons and eight Great Grandchildren as well as several nieces and nephews.
She was considered a second Mom to many and will be missed for her radiant smile and kind loving soul
The family would like to extend our special thanks and gratitude to the staff of the Keeler Bay Health Center and the VNA-Hospice, Betsy and Melinda for their wonderful care.
A Memorial Service was on Saturday, November 5, 2016 from the North Hero Methodist Church at 2:00 p.m. In lieu of flowers, donations would be appreciated to C.I.D.E.R, P.O. Box 13, South Hero, VT 05486.
To offer on line condolences please visit: www.kiddermemorialhome.com