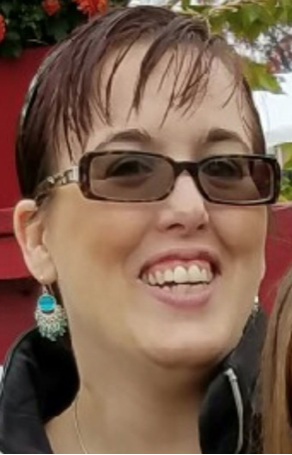 Heather Anna MacDonald, 36, of Barre, Vt., and recently Daytona Beach, Fla., passed away unexpectedly after a long struggle with addiction on Sunday, April 21, 2019.
She is survived by her parents, Rebecca MacDonald and Jerry Browne; children Sapphire Jackson and Mary-Elizabeth MacDonald; and brother Jeremy MacDonald, all of Colchester, Vt. She is also survived by her sister Renee Browne and family of Brooklyn, N.Y.; grandmother Elizabeth MacDonald; uncle Rick MacDonald; extended family including her uncle Lascelles Browne; and former husband Micah Jackson.
Heather was born on September 8, 1982, in Newport, Vt. She spent her early life in Newport Center at Snowbound Farm, then grew up through high school in Fairfax, where she attended Bellows Free Academy. Many happy summer days were spent at Holland Pond family camp. She received her diploma through Spectrum Youth & Family Services in Burlington. Recently, she volunteered at the Brook Street School Head Start Program in Barre, where she loved the place and the people.
Heather was a kind, compassionate and generous person. She loved and adored her children but was unable to care for them in later life.
She will be deeply missed by all who knew and loved her.
Visiting hours, light reception and celebration will be held May 11, 2019, from 2 to 4 p.m. at the First Congregational Church, 38 S. Winooski Ave., Burlington, VT. Two hours of free parking is available at the garage opposite the church.
Private interment at a family plot in Derby, Vt., at a later date.
Contributions in memory of Heather to support her daughters' education can be sent to Rebecca MacDonald, P.O. Box 502, Colchester, VT 05446.