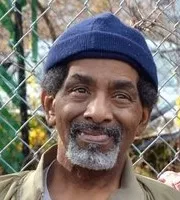 Glenn L. Groves, 65, died peacefully, after a long struggle with cancer, on September 8th in his home surrounded by his family. He is the beloved husband of Mary (Wallace). Loving father of Joletta and Chandra, and the late Tonya and William II; Loving papa of Cora, Ashley, Kayla, Krysta, Raeven, Amber, William, Apollo, and Gryffin; and loving great papa of Azalia, Aurora, and Dahlia. He is survived by many sisters, brothers, nieces, nephews, aunts, uncles, cousins, and numerous friends.
Born in Brooklyn, NY on February 16, 1951, the youngest son of the late William and Magdalene (Keck) Groves. He is also preceded in death by his brother Stewart.
Glenn served with the US Navy during the Vietnam War. Glenn worked for 17 years as a Family Educator at the Family Room, Family Play Program, and Fathers and Children Play Together Program. He could always be counted on to have a warm smile on his face and bubbles for the kids to enjoy. He had a great sense of humor and loved making people laugh. He enjoyed sports, music, collecting marbles, and inspiring kids to learn and to cook.
A memorial service will be held at 11 a.m., Saturday, September 24, at the Salvation Army. Lieutenant Scott Murray will officiate.
In lieu of flowers, the family would appreciate donations to defray funeral expenses. Checks may be made payable to Mary Groves and sent to The Salvation Army, PO Box 5120, Burlington, VT 05402.