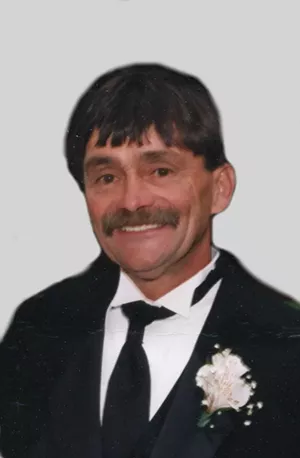 Gary Blair Cadieux, age 62 years, died Saturday July 5, 2014, at his Cadieux Road residence following a long illness.
Born in St. Albans on April 30, 1951, he was the son of Norman G. and Goldie Mae (Blair) Cadieux and attended Bellows Free Academy-Fairfax. He worked most of his adult life as a carpenter both self-employed and for various contractors including the former Flanders Lumber Company. He will be remembered as an avid card player.
Gary leaves his mother, Goldie Mae Cadieux and her companion Jim Letourneau of Fairfax; his daughter, Christine Cassidy and husband Sean of Middletown, Conn; two sons, Tom Cadieux and his wife Destiny of St. Albans Town and Cody Cadieux and wife Paige of Indiana; Grandchildren, Grace, Anna and Kellen Cassidy, Kenadee, Delaney and Arizona Cadieux, Mason and Kyler Cadieux, and Dakota, Autumn and Blake Cadieux; two brothers and their wives, Mark and Jeanette Cadieux of Georgia and Ricky and Shane Cadieux of Fairfax; nieces and nephews, Sarah and Tom Jump of Mass and Todd and Holley Cadieux of the Georgia Shore. Gary also leaves two very special friends, Lynn Paquette and Sue Manchester as well as many cousins.
He was predeceased by his father, Norman G. Cadieux on September 5, 1996.
A Funeral Service will be held Thursday July 10, 2014, at 5 p.m. from The Kidder Memorial Home, 89 Grand Ave., Swanton. The Reverend Mr. Duane Langlois, Deacon assigned to Holy Angels Roman Catholic Parish will officiate. The Rite of Committal and Interment will take place at a later date in Fairfax.
Friends may call at the funeral home on Thursday from 3 p.m. until the hour of the service.
For those who wish gifts in Gary's memory may be made to the charity of your choice.