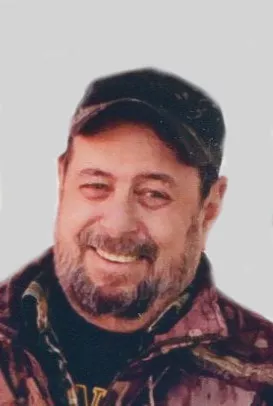 Gary Bernard Dexter, age 67 years, a lifelong Highgate Springs resident died unexpectedly Sunday, September 20, 2015, at his home.
Born in Highgate Springs on, February 13, 1948, he was the son of the late Bernard Dexter. Gary attended St. Anne's Academy and Highgate High School and on, September 12, 1970, was married to the former Lise Regnier who survives him.
Gary faithfully served his country in the Vermont Army National Guard and for 41 years worked as a construction foreman at F.R. Lafayette, Inc. He will be remembered as an avid outdoors man who loved hunting and fishing.
In addition to his wife Lise of 45 years, Gary leaves his son and daughter-in-law, Matthew and Jodi Dexter and two grandchildren, Ian and Riley all of St. Albans. Also surviving is a cousin who was like his brother, Gerald Dexter and wife Kathy, lifelong best friend, Steven Beyor and wife Diane and cousins, Patricia and Gerard LaBrie all of Highgate Springs as well as numerous aunts, uncles, nieces, nephews and additional cousins.
A Funeral Service will be held Sunday, September 27, 2015, at 4 p.m. from The Kidder Memorial Home, 89 Grand Ave., Swanton. Father Luke P. Austin will officiate.
Friends may call at the funeral home on Sunday from 1 to 4 p.m.
Gifts in Gary's memory may be made to the COPD Foundation, 3300 Ponce De Leon Blvd., Miami, FL 33134
To offer private online condolences please visit: www.kiddermemorialhome.com