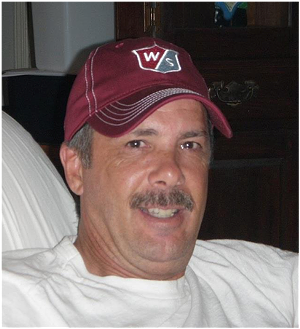 Garth David Viens, 55 passed away at his home in Silverhill, AL on Sunday Nov. 2, 2014, following a courageous battle with cancer.
He was born in Burlington, VT Sept. 27, 1959 to his parents Janice and Lyman Viens, who predeceased him. He graduated from Colchester High School in 1977 before beginning his career in the US Army. He was a wonderful man who made many sacrifices for his country and his family. Not only did he do a tour in Iraq, but he sacrificed a great deal of time caring for our dad when he was ailing. He was our Hero! He enjoyed playing golf whenever possible and was very rarely seen without his golf club in hand. He was always practicing his stroke. He was a wonderful son, brother, husband, father, grandfather, and uncle to all of us.
He is survived by his loving wife of 15 years, Jennifer White Viens. His daughter, Heather Viens Barber and her husband Shane and his grandsons, Lucas and Jaxon of Banner Elk, NC, and his son Christopher Belval of Burlington, VT. He also leaves his siblings, Stephanie Paparella and her husband Dominick of Libertyville, IL, Heather Nolan and her husband Dan of Yelm, WA, Roxanne Firkey and her husband Michael of St. Albans, VT, Michelle DeGrechie and her husband Paul of So. Burlington, VT, and his brother Adam Viens of St. Albans, VT. He also leaves his aunt, Lynn Stygles of Jericho, VT and many, many nieces and nephews. He will be greatly missed. We would like to thank everyone for all their support and prayers during this difficult time. In lieu of flowers you may make a donation to the Wounded Warrior Project. A private family service is planned.