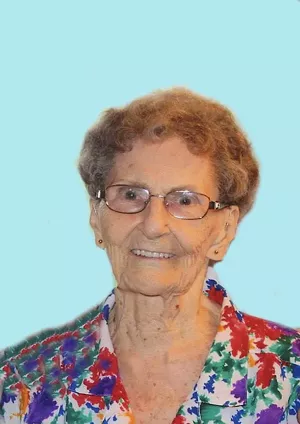 Garnett Mumley Tarantino, 90, a resident of this area for much of her lifetime, passed away peacefully Monday morning, March 3, 2014 at her Pillsbury Manor residence in S. Burlington with loving family at her side.
Born in Alburgh, February 21, 1924, she was the daughter of the late Edward and Elizabeth (Carpentier) Mumley. She was a graduate of Alburgh High School and in 1946 graduated as a Registered Nurse from the former Bishop DeGoesbriand Hospital School of Nursing. She was a devoted parishioner of St. Amadeus Roman Catholic Church in Alburgh and loved attending Mass at St. Anne's Shrine in Isle La Motte.
During her nursing career, Garnett worked at the then, Bishop DeGoesbriand Hospital in Burlington, was a traveling nurse with the Vermont/New Hampshire Red Cross Blood Bank and in later years cared for the Sisters of Mercy at their Convent on Mansfield Avenue in Burlington. In the early 1960's Garnett and her family lived in Germany and France and enjoyed traveling throughout Europe.
Survivors include her daughter, Ellen Tarantino Jarvis of S. Burlington; two sons, James Tarantino of Stockton, CA and Christopher Tarantino and his wife Pamela of Hollywood, FL; five grandsons, Ryan, Joshua and Alex Jarvis and Jake and Eric Tarantino and a granddaughter, Ravyn Tarantino; one sister-in-law, Lorraine Mumley of Alburgh, her special "daughters", Laurie L'Ecuyer of Milton and Sherry Mitchell of Alburgh as well as many nieces and nephews.
In addition to her parents, Garnett was predeceased by six sisters, Elvah McCarney, Maude Mitchell, Viola Hall, Doris Letourneau, Patricia St. John and Beulah Mitchell Lewis and four brothers, Clarence, Carl, Calvin, and Milburne Mumley.
The Liturgy of Christian Burial will be celebrated Monday, March 24, 2014, at 11 a.m. from St. Amadeus Roman Catholic Church, 9 N. Main St., Alburgh Village. Father Lawrence P. Ridgley will be the celebrant and homilist. The Rite of Committal and Interment will take place in early summer in St. Amadeus Cemetery.
Friends may call at The Kidder Memorial Home, 89 Grand Ave., Swanton on Sunday March 23, 2014, from 5-8 p.m.
Gifts in Garnett's memory may be made to the Alburgh Historical Society, P.O. Box 453, Alburgh 05440 or to St. Amadeus Church, 9 N. Main St., Alburgh, 05440