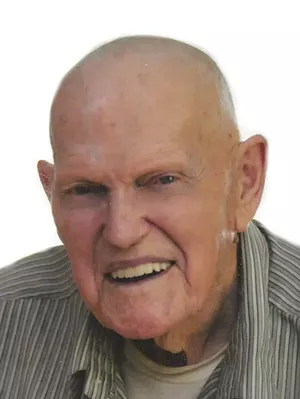 Highgate Center, VT - March 26, 1924 – December 1, 2015, 91 years
Due to the exemplary care of the Franklin County Home Health Agency and his daughters, Gardner passed peacefully in his home. He is survived by his best friend, Pearl Cyr, a brother, Jim (Jean) Palmer, all nine of his children: Carolyn Palmer-Trela (Richard) of Springfield, Massachusetts, Audrey Palmer, Dayle Palmer, Dawn Densmore-Parent (Fabien), April Henderson (Kent), Sherie Gregory (Dan), Treya Palmer (Ron), Marc Palmer and Lisa Palmer-Cummings, as well as six grandchildren: Tracie Palmer (Matthew Lipscomb), Erin Palmer, Grant Henderson (Heather), Laura Headington (Andrew), Cameron Palmer and Nathan Cummings (Nicole); and five great-grandchildren.
Dad spent the first half of his life farming and the second as a carpenter and loved his Wood Miser, sawing logs from Florida to Vermont. He loved to travel and wintered in Bushnell, Florida and Halifax, Virginia for many years. We were so very fortunate to have him in our lives full time for the past five years when he returned to Vermont in 2010 as his health declined. He was a wonderful friend and never lost his sense of humor.
A memorial service will be held privately at the convenience of the family in his home at Highgate Center. Donations to Franklin County Home Health Agency, 3 Home Health Circle, St. Albans, VT 05478, are greatly encouraged.
Arrangements are under the direction of The Kidder Memorial Home, Swanton, Vermont
To offer private online condolences please visit: www.kiddermemorialhome.com