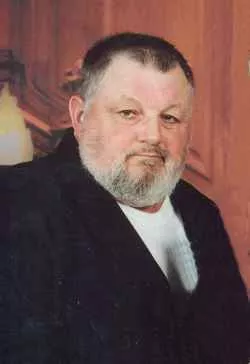 Francis C. Putnam a lifelong resident of this community passed away Sunday, May 1, 2016, at the Northwestern Medical Center with his family at his side.
Born at home in Georgia, on April 22, 1944, he was the son of the late Carl and Margaret (Andress) Putnam. Francis was 72 years old.
Francis married Marie O. Taylor on July 23, 1966; she predeceased him on July 15, 2007.
Francis was a 1962 graduate of Bellows Free Academy in St. Albans and then had a twenty-five year career with George S. Wood. He then went on to work for the St. Albans Town School in the maintenance department before finally retiring from The Peoples Trust Company after 10 years as their first building maintenance employee. He was an avid Harley rider and enjoyed his many outings to Laconia with his wife Marie, brother, Stanley and sister-in-law, Priscilla, and their many friends for Biker Week. He was a very hard working man who was extremely devoted to his wife and children. He loved working with his hands and creating ways to make the average tool even better. If he couldn't make it better, he would come up with something on his own.
Survivors include his son, James Putnam and his friend, Peggy, of Georgia; his two daughters, Diane Weishaar and her husband, Jay, of St. Albans and Rebecca Gamache and her husband, Toby of Swanton as well as his grandchildren, Kristen and Megan Gamache, Taylor, James and Jack Weishaar and a great-grandson, Hunter Young.
Francis is also survived by his siblings, Joyce Pregent of Burlington, Ardell Fitzgerald of Georgia, Norman Putnam and his wife, Sandra, of St. Albans, Stanley Putnam and his wife, Priscilla, of St. Albans and Kathy Morton of St. Albans. He also leaves sisters and brothers-in-law, James Nutting, Steven Taylor, Sheila Snaith, Priscilla Putnam, Joann Gordon, Edwina Taylor, Rosemary Barrows, Cynthia Taylor, and Robin McManus.
In addition to his parents and wife, Marie, Francis was predeceased by his brother, Rollin Putnam and brothers-in-law, Danny Morton, Paul Pregent and Kermit Fitzgerald and sister-in-law, Barbara Coons, and also his beloved pet and companion, Molly in November of 2015.
Dad/Francis, we love you and will miss you. We will speak of you and laugh with you often with fond memories. You were always able to make us laugh with one of your quick witted jokes. We are proud of you and you will always be in our hearts.
Relatives and friends are invited to attend calling hours on Thursday, May 5, 2016, from 5:00 to 8:00 PM at the Heald Funeral Home, 87 South Main Street, St. Albans.
A Mass of Christian Burial will be celebrated on Friday, May 6, 2016, at 1:00 PM at Holy Angels Catholic Church, 245 Lake Street, St. Albans. Interment will follow in the family lot in the St. Albans Bay Cemetery.
Those planning an expression of sympathy are asked to consider the Franklin County Home Health Agency, 3 Home Health Circle, St. Albans, Vermont 05478.
Messages of condolence to Francis' family are welcome at www.healdfuneralhome.com.