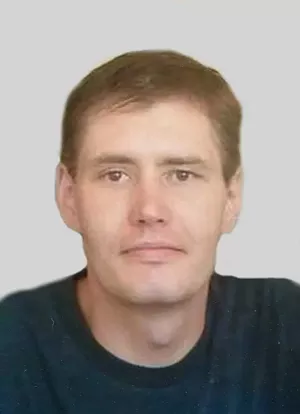 Ernest "Ernie" Adams, age 38 years, died unexpectedly early Monday morning October 14, 2013.
Born in St. Albans on February 22, 1975, he was the son of Cathy (Demar) Pelkey. He attended Missisquoi Valley Union High School and was active in wrestling and cross country, graduating with honors in the class of 1994. He was presently working for Agan Construction of St. Albans. Ernie loved to have fun and especially enjoyed the times that he spent with his children.
In addition to his mother Cathy of Swanton, Ernie leaves his children, Cody St. Francis, and Dakota, Hannah and Daniel Adams; three brothers, Steven Adams and his wife Laura of St. Albans, Jamie Adams and wife Bonnie of Franklin and Matthew Adams of Barre; his stepmother, Annette Young of Montpelier as well as many aunts, uncles, nieces, nephews, cousins and many friends.
Ernie was predeceased by a brother Eric David Adams on July 15, 1995.
A Funeral Service will be held Saturday October 19, 2013, at 11 a.m. from The Kidder Memorial Home, 89 Grand Ave., Swanton. Father Emmanuel I. Ajanma will officiate.
Friends may call at the funeral home on Friday from 5 to 9 p.m.
Gifts in Ernie's memory may be made to a fund that is being established for his children, in care of, Cathy Pelkey, 18 Elm St., Swanton 05488.
To offer private online condolences please visit: www.kiddermemorialhome.com