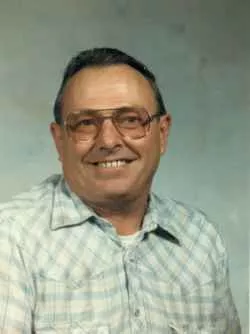 Elton Frederick Dashno, 81, a longtime area resident passed away on Sunday November 6th, 2016, at Northwestern Medical Center with his family by his side.
Born in Fairfax on April 4th 1935, he was the son of the late Herbert and Clarabelle (Bruley) Dashno.
On December 20th, 1953, in Worcester, MA Elton married Thelma Constantine, who survives him.
Elton attended Swanton High and retired from HP Hood, following 24 years of service. He then went on to be Head Custodian at the St. Albans Town Central School retiring after 14 years of service. He was a longtime member of St. Paul's Methodist Church and enjoyed doing jigsaw puzzles, dancing, wood-working and garage sales.
Survivors include his wife of over 62 years, Thelma; their children, Elton Jr. "Skip" (Paula), Norma Dashno (Darren Raymond), Cindy Cook (Michael) and Michael Dashno (Diane Russin) and his grandchildren, Shawn, Amber, Elton III "Tripp", Leah, Christopher, Kyla, Kyle, Kagan, Amanda (Jon), and Emmitt and 10 great-grandchildren.
Elton is survived by his sister in laws, Peggy Crowley and MaryAnn Dashno (Andre Laroche), nephew, Peter Dashno and his canine companion, Rocky.
In addition to his parents, Elton was predeceased by his brothers, Arnold, William "Babe", Wendell "Dash", and Robert "King" Dashno.
Relatives and friends are invited to attend calling hours on Friday, November 11th, 2016, from 5:00 to 7:00 PM at the Heald Funeral Home, 87 South Main St. St. Albans.
Funeral Services will be Saturday November 12th at St. Paul's Methodist Church at 11:00 AM.
In lieu of flowers, please donate to Franklin Country Animal Rescue, 30 Sunset Meadow, St. Albans, VT 05478
To offer a written expression of sympathy, please go to www.healdfuneralhome.com.