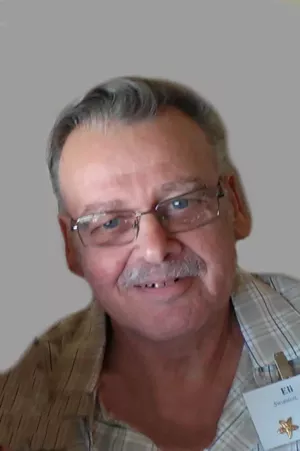 Eli Joseph St. Francis, age 64 years, a lifelong Franklin County resident died late Saturday evening February 14, 2015, at his Pine Street residence with his girls.
Born in Saint Albans on May 25, 1950, he was the son of the late Eli Joseph and Marjory Alice (Young) St. Francis. He attended Saint Albans schools and in 1971, married Ann (Williams) who survives him.
For many years Eli was associated as a mechanic for Hungerford and Sons of Saint Albans and was a lifelong member of the Abenaki Nation of Missisquoi. He was well known for his famous baked beans and was affectionately known as "The Bean Man".
In addition to his wife Ann of 44 years, Eli leaves two daughters, Phoebe Kittell and husband Rob and Amy Bilodeau and companion Tom all of Swanton; his brother and sisters, Pauline, Gary, Elaine, Nancy, Linda, Judy and Sheila; seven grandchildren; eight great grandchildren and several nieces and nephews.
In addition to his parents Eli and Marjory, he was predeceased by a sister, Edith.
A Funeral Service will be held Saturday February 21, 2015, at 11 a.m. from The Kidder Memorial Home, 89 Grand Avenue, Swanton. Mr. Jeff Benay will officiate.
Friends may call at the funeral home on Saturday from 10 a.m. until the hour of the service.
Gifts in Eli's memory may be made to the Cancer Treatment Centers of America, at Eastern Regional Medical Center, 1331 Wyoming Avenue, Philadelphia, PA 19124 or to the Vermont Kidney Association, P.O. Box 244, Burlington 05402
To offer private online condolences please visit: www.kiddermemorialhome.com