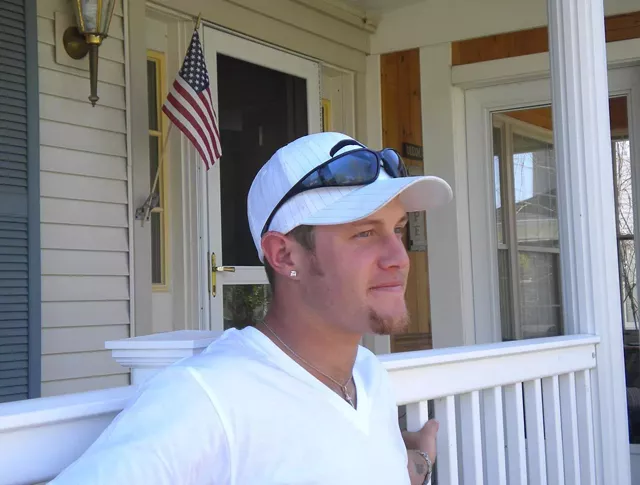 Elias Brennan Jonathan Howard came into this world six weeks early on February 10, 1988. On May 1, 2020, he left the world early, as well. Reach high, Buddy ... You are finally free to fly.
As a young child, Eli delighted in the great outdoors, building forts and enjoying the magical world of the Huntington River valley, Mount Mansfield Union school area and Bolton Valley, where he grew up. As he got older, his connection to nature continued. Always in motion, he ran and then ran some more; rode; and skied Nordic, racing to much acclaim.
He took great joy in music and his wonderful friends of many ages, races, social groups, cultures and backgrounds. He had great compassion for the underdog and those differently abled. His adventurous years in the Chittenden East school system and St. Lawrence University provided him with many opportunities for deep thought, deep bonds with friends and some outrageously good times.
Along with, and in spite of, his struggles, Eli both found and brought joy through music, his love of running and the outdoors, good food, humor, and friendship. It is hard to let him go or forget the indelible stamp of his presence in our lives.
As much as Eli asked for a great deal from us individually, he also gave us much creativity and pushed us to higher levels of creativity, too.
At times, no matter how fast he ran, rode, skied, worked or played, the peace he sought eluded him. Yet he was no stranger to questioning deeply, working hard, playing hard and striving earnestly.
He had many, many mentors, champions, lovers and friends. You know who you are. You know that you tried hard, and he did, too. You tried to help him feel worthy, loved and lovable. And he was reciprocal in letting you know how much he cared for you. We thank you all for your kindness.
Eli leaves behind his father, Tom Howard, of Richmond and Stuben, Maine; his mom, Meg Howard, and her partner, Tom Northrop, of Huntington; his sister April, brother-in-law Ben Dangl, nephew Leon and niece Eulalia, all of Burlington; grandparents Jean Roberts and Howard Gross of Connecticut; many aunts, uncles, and cousins; and beloved friends.
In lieu of flowers, donations can be made to the Howard Center or the Richmond Land Trust in the name of Eli Howard.
Reach out to one another; to Earth, Sky and Water; and to us. A gathering will be arranged when we figure out how; meanwhile, feel free to share your memories on Remembering Eli Howard (facebook.com/remembering-eli-howard-109407990761676).
—With love, Meg and Tom N., Tom, April and Ben