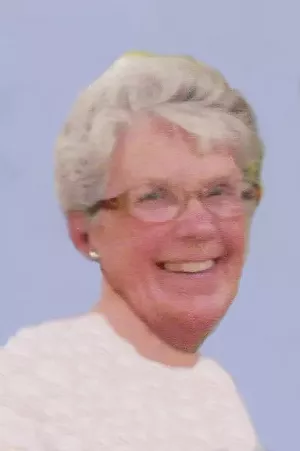 Elaine C. Premo, age 83 years, passed away peacefully, Friday, May 20, 2016 at the Wuesthoff Brevard Hospice in Rockledge, FL
She was born in Bristol, VT on, June 24, 1932, graduated from Bristol High School in 1950 and the University of Vermont in 1954. She will be remembered as a wonderful teacher, mother and wife. Elaine taught in the Enosburgh Falls Elementary School system.
Elaine leaves her loving husband, Armand of Alburgh, VT and Cocoa, FL; granddaughter, Beth of Richmond, VA; a sister, Norene Kiser of Rockledge, FL as well as several nieces and nephews.
Elaine was preceded in death by a son, David, sister Ernestine Cleland, mother Ruth McCormick and father Ernest Clark.
A Memorial Service will be held Friday, August 5, 2016, at 10:00 a.m. from the Union Bible Church, Main St., Alburgh Village. Pastor John C. Kehoe will officiate.
Interment will take place privately at the Premo family lot in Lakeside Cemetery in Burlington.
There will be no public calling hours.
Gift's in Elaine's memory may be made to the charity of your choice.
Arrangements are under the direction of The Kidder Memorial Home, Swanton, Vermont.
To offer private online condolences please visit: www.kiddermemorialhome.com