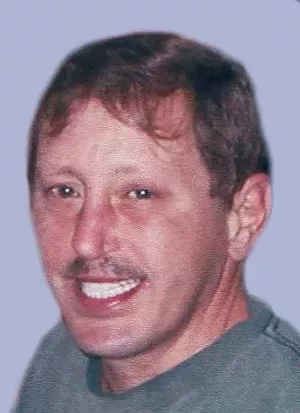 E. Shawn Hutchins, age 55 years, died unexpectedly Sunday, January 3, 2016, at his Alburgh home. He made his career at the Hutchins family farm and later worked several years at Lane Press. His passion however was always farming inspired by his grandparents, Aaron and Cora Hutchins.
Born in St. Albans on, December 20, 1960, he was the son of Ernest and Bernice (Bohannon) Hutchins and was a 1978 graduate of BFA-St. Albans.
Shawn leaves his daughter, Abby age 14; his parents Ernest and Bernice Hutchins; his sisters and their husbands, Debbie and John Fleury, Judi and Steve Boivin, Amy and Jeff Cobb and Ann and Jason Colby along with many loving nieces, nephews, aunts, uncles and cousins.
Shawn will long be remembered for his kindness, love of family, the land and farming.
A Funeral Service will be held Monday, January 11, 2015, at 3 p.m. from The Kidder Memorial Home. Dr. John C. Kehoe, pastor of the Union Bible Church will officiate.
Friends may call at The Kidder Memorial Home, 89 Grand Ave., Swanton on Monday from 1 p.m. until the hour of the funeral.
Gifts in Shawn's memory may be made to the Franklin County Humane Society and Animal Rescue, 30 Sunset Meadows, St. Albans 05478 or to the Alburgh Volunteer Fire Department, 4 Firehouse Rd., Alburgh 05440.
To offer private online condolences please visit: www.kiddermemorialhome.com