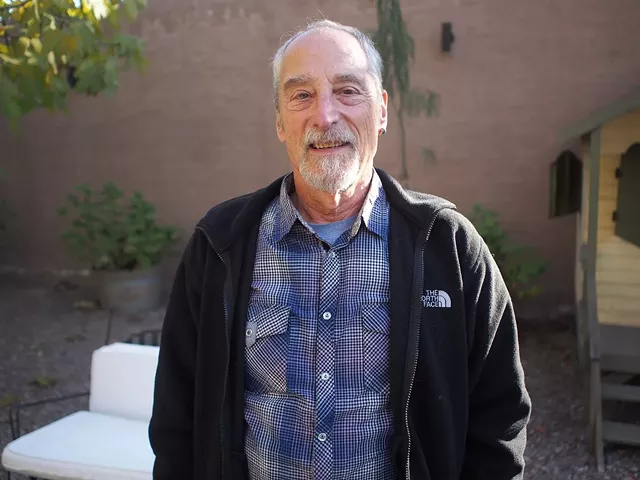 Courtesy Photo
Dr. Mark Lichtenstein
Dr. Mark David Lichtenstein died peacefully at his home in Greensboro, Vt., on January 5, 2021. He was 69 years old.
Dr. Lichtenstein was born in 1951 in Philadelphia. He met his wife, Cynthia West, while studying chemistry as an undergraduate at George Washington University in Washington, D.C.
Mark graduated from Thomas Jefferson University Medical School in 1976, where he was honored with the Arthur Krieger Memorial Prize in Family Medicine. Mark and Cynthia moved to Buffalo, N.Y., where he completed a family practice residency at Deaconess Hospital.
In 1979, Dr. Lichtenstein moved to Greensboro after accepting a placement with Northern Counties Health Care through the U.S. National Health Service Corps. He served for many years on the board of the Vermont Academy of Family Physicians and volunteered for Well Child Clinic Service, as well as the Child Protection Team. He also filled the role of regional medical examiner for 20 years.
From 1986 to 1988, Dr. Lichtenstein was the president of Copley Hospital medical staff and went on to become the hospital's medical director from 2003 to 2007. He also served on the Copley Hospital Ethics Committee.
From 1995 to 2014, Dr. Lichtenstein was a clinical assistant professor in the Department of Family Practice at the University of Vermont, where he was also a UVM medical student preceptor, which allowed medical students from UVM to come work with him at the Hardwick Health Center. It was through this program that he met his future partner and friend Dr. Brendan Buckley.
In 2012, Dr. Lichtenstein received the Vermont Family Physician of the Year Award.
From 1981 to 2014, Dr. Lichtenstein was the medical director of the Greensboro Nursing Home. His work there influenced him to become a board-certified geriatrician in 1992. He maintained his role as medical director of the nursing home until his unplanned retirement from medicine in 2014. By that year, Mark had served residents of the Northeast Kingdom as a primary care physician for 35 years.
Mark lived his dream career. In first grade, when asked what he wanted to be when he grew up, Mark said he wanted to be a doctor. Inspired by his Uncle Lou, who was a doctor, he told the family: "I remember my uncle coming to make house calls at home whenever a family member would get sick. He loved to involve the families of his patients in their care."
As a physician, Mark believed that a good doctor has compassion and remains open-minded. He always tried to see the world through the eyes of his patients, doing his best to collaborate with them on a search for their optimal state of health. Mark always believed that health is not the absence of disease but is rather a state of being.
Mark always tried to find a balance between his professional activities and his family life. He and Cynthia enjoyed world travel, outdoor activities, music, reading, good food and celebrations. They shared their passions with their two sons, Isaac and Spencer. Mark and Cynthia spent time in Nepal volunteering his medical services and her language expertise. They went on to volunteer at animal sanctuaries in South Africa and animal rehabilitation centers in western Australia and Belize.
Mark is survived by his wife, Cynthia West; his two sons: Isaac and his partner, Megan Fuerst, of Washington D.C., and Spencer and his spouse, Carrie Leigh, and their daughter, Alice, of Boston; and his biological daughter Kara Sweet, her spouse, Kyle, and their son, Jackson, of Nashville, Tenn. Mark also leaves behind his sister, Ellen Kolodner, her spouse Bernie, and their children, Michael and Louis.
He was predeceased by his parents, Oscar and Anita, and his stepmother, Margaret.
Mark had an unusual perspective on mortality, writing, "There is a healthy way to be sick, and even a healthy way to die." Throughout his decade-long battle with early-onset Alzheimer's disease, Mark's quest for balance continued. As sad as we are to see Mark go, we are sure he is enjoying another life, free of his disease.
There will be a memorial service for Dr. Lichtenstein planned for late summer to early fall. Please make donations in Mark's memory to the Hardwick Area Food Pantry or the Lamoille Valley Rail Trail. Arrangements are with the des Groseilliers Funeral Home. Memories and condolences may be conveyed at dgfunerals.com.