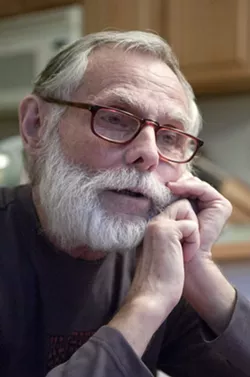 Dr. George W. Brown was born November 21,1937, in North Carolina. Three hours earlier, his wife carolyn had been born in Texas. A journey of "soul mates" was in the making.
Their journey together led George and carolyn to Vermont in 1988. While here, they continued a collaboration to promote child and family well-being. In addition to practicing as a pediatrician, George worked with the Department of Health to reduce child injuries. As medical director of the Emergency Medical Services for Children Project, Dr. Brown founded Vermont SafeKids, a statewide coalition of childhood injury and prevention professionals. He joined the Vermont Childhood Fatality Review Committee, serving as its chair until his return to Alaska. Dr. Brown co-taught the Pediatric Advanced Life Support curriculum to pediatricians and at each hospital throughout Vermont and as part of a Medical Education Mission to Karelai, Russia. He also served as the education coordinator of the Community Child Protection Network, cofounded Hinesburg Friends of Families, cofacilitated parent support groups, donated his time to a free public clinic and was instrumental in many other health initiatives.
George was a kind, gentle soul with a prolific career as a "community pediatrician" that spanned from Alaska to Africa, Hawaii to Haiti. He was recognized nationally and internationally for his writing, speaking, program development, and dedication to the prevention of child abuse and neglect. Anyone who had the privilege of interacting with him received his greatest gift of all — his gift of acceptance.
George died on December 14, 2017. He leaves his wife carolyn, daughter Rachel, son Benjamin, grand-daughter Eleanor, his twin brother John, sister Laura, and countless patients, friends, colleagues and admirers.
In lieu of flowers, donations may be made to the Alaska-Kenya Health Scholarship Program or programs that improve child well-being. Please direct any communication to Dr. carolyn Brown, 1640 2nd Street, Douglas, AK 99824.
Please join us in remembering George at the United Church of Hinesburg Parish House on Saturday, February 25, at 10 a.m.