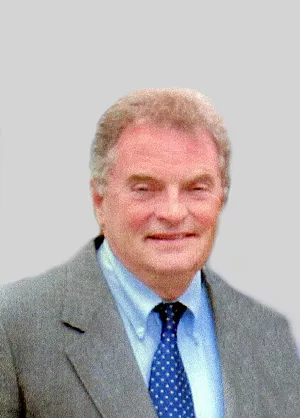 Donald John Galica, age 72 years, a resident of this area for over 30 years, died late Wednesday evening January 14, 2015, in Redstone Villa with his wife Mary Ann at his side after a long struggle with Alzheimer's disease.
Born in Springfield, Massachusetts on June 12, 1942, he was the son of the late John and Ruth (Bremner) Galica. He attended schools in Massachusetts and on September 15, 1978, was married to the former Mary Ann Avery who survives him.
Donald will be especially remembered, along with his wife Mary Ann, as the owners and operators of the well-known Alburgh Village Store. He faithfully served his country in the United States Air Force during the Viet Nam Era and later served as a member of the Massachusetts Air National Guard. He was also a member of the American Legion, Creller-Landon Post 60 of Alburgh.
In addition to his wife Mary Ann of 36 years, Donald leaves his son, Kevin Galica of Wayne, Pennsylvania; two grandchildren, Kristopher and Kate Galica; a sister, Margery Atwater and her husband Harold of Massachusetts; brothers-in-law, Michael Avery of CT, John Avery and wife Carrie of Mass, Kathleen Annino and husband Chuck of Mass and Joseph Avery of Mass as well as several nieces and nephews.
A Funeral Service followed by Military Honors will be held Saturday January 17, 2015, at 3 p.m. from The Kidder Memorial Home, 89 Grand Avenue, Swanton. Pastor John Kehoe of the Union Bible Church will officiate.
Friends may call at the funeral home on Saturday afternoon from 1 p.m. until the hour of the service.
In lieu of Flowers, gifts in Donald's memory may be made to the Alzheimer's Association of Vermont, 300 Cornerstone Drive, Suite 128, Williston, Vermont 05495
To offer private online condolences please visit: www.kiddermemorialhome.com