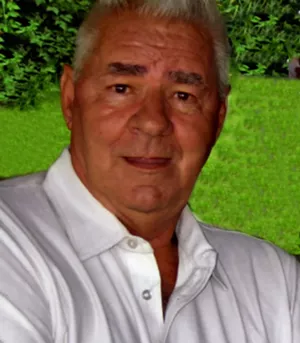 Don passed away on November 19, 2015 at the age of 78. He was born March 19, 1937. He was the youngest son of Orel J. and Corinne (Moreau) Rocheleau. Don raised his five children in Shelburne with his wife and best friend, Peg. Before moving to Boynton Beach, Don retired from General Electric. He was a loving husband, father, grandfather and great-grandfather and a friend to many. He was predeceased by the love of his life, his wife of 59 years, Peggy, who died on March 31st of this year. Don and Peg lived their lives devoted to family and friends. Don loved to cook and entertain his family and friends.
He was also predeceased by his parents; sister Juliette Goodsell and brother George. He is survived by his five children, Pamela (Kevin) Corrigan, David (Kathy) Rocheleau, Karen (Tim) Adams, Steve (Anna) Rocheleau and Wayne (Debbie) Rocheleau.
A Mass of Christian Burial, celebrating both Don and Peg as a couple, will be celebrated on Friday, December 4, 2015 at 12:00 noon in St. John Vianney Roman Catholic Church, 160 Hinesburg Road in South Burlington with burial to follow in Resurrection Park Cemetery, 200 Hinesburg Road, South Burlington. A gathering will be held at the Clermont Conference Room at the Best Western/Windjammer at 1:30 pm. In lieu of flowers, donations may be made to the American Cancer Society, 55 Day Lane, Williston, VT 05495-1460. To send online condolences, please visit www.readyfuneral.com.