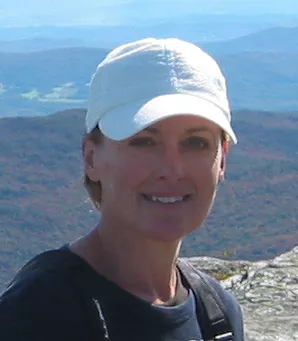 Diane Marie Bushey of Swanton, passed away on November 16, 2014, at home with her loving family at her side following a courageous battle with cancer. Diane was born Oct. 6, 1948, in St. Albans, the daughter of Conrad and Blanche (Barrett) Gauthier. Diane grew up in Swanton and graduated from St. Anne's Academy in Swanton. She graduated from the Fanny Allen School of Nursing in 1967, and practiced nursing until 1975. She created and ran a very successful craft business called 'A Touch of Country' from 1980 until 1990. Diane went back to school in 1990 to pursue a career in teaching. She graduated Summa Cum Laude from Johnson State College in 1994 and was elected to the Chesamore Honor Society. She was hired as a middle school math teacher by BFA Fairfax that same year. She felt privileged to teach with the talented staff there and for having the opportunity to work with the youth of that community. Diane retired from BFA Fairfax in 2004. She was an exceptional athlete enjoying golf, skiing and competitive racquetball. She enjoyed gardening and won an award from Hamlen's Garden Center for her many flower gardens.
Diane and Clifton Bushey were married in 1967 and have been active members of their church and community. Early in her retirement, Diane volunteered extensively with the Nativity Church religious education program, was a member of the Ladies of St. Anne's and enjoyed playing her violin and singing with Clifton for the residents of nursing homes throughout Franklin County. Diane was a loving and giving person with nothing more important to her than family and close friends. She especially enjoyed spending time with her grandchildren. Diane shared with Clifton her love of music, hiking, kayaking, biking and camping in remote campgrounds. She hiked most of the high peaks in Vermont, New Hampshire and Maine and kayaked over 50 different ponds and rivers throughout northern New England. She had that unique gift of truly enjoying the simple gifts of nature.
Diane is survived by her husband and best friend Clifton and their three sons and spouses, Chadd and Bernice Bushey of Swanton, Eric and Aimee Bushey of Underhill, and Jason and Courtney Bushey of Swanton; Seven grandchildren: Samantha, Seth, Noah, Ella, Shane, Taylor and Brett; Her brother Conrad Jr.; and, her sister, Paulette Rocheleau and husband, Steve. Diane was predeceased by her parents Conrad and Blanche Gauthier and her sister Rita Gauthier.
The Liturgy of Christian Burial will be celebrated Thursday, November 20, 2014, at 11 a.m. from The Church of the Nativity of the Blessed Virgin Mary, 65 Canada Street, Swanton. Father Luke P. Austin will be the celebrant and homilist. The Rite of Committal and Interment will follow at the Bushey family lot in Saint Mary's Roman Catholic Cemetery.
Friends may call at The Kidder Memorial Home, 89 Grand Avenue, Swanton on Wednesday from 4 to 7 p.m. Father Brian J. O' Donnell will conduct a Vigil Service at 6:45 p.m. Following the Vigil Father O'Donnell will be available for private confessions.
In lieu of flowers, donations may be made in Diane's name to the Religious Education Program of the Church of Nativity, in care of, DRE Jennifer Ploof, 65 Canada Street, Swanton 05488.
To offer private online condolences please visit: www.kiddermemorialhome.com