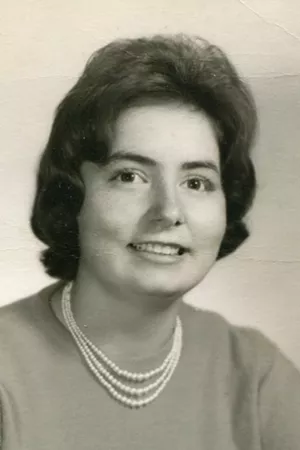 On Thursday, September 3, 2015, Diane M. (Erno) Bohannon, stepped out of this life and into her Savior's loving arms.
She was born on, June 26, 1947, to Merle and Bernice (Bolio) Erno. Diane and her three brothers, Steve Erno, David Erno, and Ernie Erno, grew up making many memories on the various farms they lived on in Vermont. The family eventually settled in Alburgh where she met and married Delbert Bohannon, the great love of her life. They settled in the Greenwoods, raising their two daughters with love and lots of laughter. In 1989, they found the gift of Jesus' free salvation and accepted him into their hearts. That same August they were baptized together and became members of the Union Bible Church.
Diane loved animals, was an avid gardener, excellent seamstress and made the best pickles on earth. The day she left this old life, she was with her lifelong friend, Robert Benjamin who also left this earthly home. He was a good friend to Diane and her family.
She was predeceased by a brother, Merle H. Erno, Jr., her husband Delbert Bohannon and her parents Merle and Bernice Erno.
Besides her three brothers, she is survived by her two daughters, Michelle Bohannon and Renee (Bohannon) Mills; her son-in-law, David Mills and her three darling grandchildren, Becky, Madeline and Caleb, all of whom were the light of her life. There are also many nieces, nephews, aunts, uncles and cousins who were loved. She will also be missed by her loving and extensive church family. "We are confident, I say, and willing to be absent from the body, and to be present with the Lord."2 Corinthians 5:8
A Funeral Service will be held Thursday, September 10, 2015, at 11 a.m. from The Union Bible Church, 14 S. Main St., Alburgh Village. Pastor John C. Kehoe will officiate. Interment will follow at the Bohannon family lot in Riverside Cemetery, Swanton.
Friends may call at The Union Bible Church on Thursday from 10 a.m. until the hour of the service.
In lieu of flowers, donations in Diane's name can be made to the Franklin County Humane Society, 30 Sunset Meadows, St. Albans 05478.
Arrangements are under the direction of The Kidder Memorial Home, 89 Grand Ave., Swanton 05488.
To offer private online condolences please visit: www.kiddermemorialhome.com