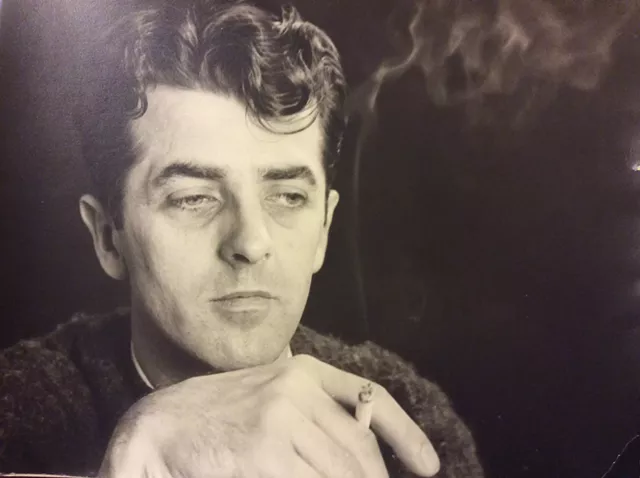 Dezsoe "Dezi" Rottler passed on into spirit on January 29, 2017 at the VNA Respite House in Colchester, Vermont. He struggled with the loss of his wife, Connie Rottler due to Alzheimer's disease, who passed away in February, 2015. He lived with Parkinson's disease for the last few years, which was a challenge he handled with stoic Hungarian pride. Weak from anemia for months, a colon cancer diagnosis in December brought him to hospice and the end of his suffering. His son Chris was at his bedside when he passed. Dezi was born on October 31, 1927 in Budapest, Hungary to parents Maria Szekeers and Louis Rottler. He was the third of four children, all of whom predeceased him. Dezi lived through the war in Hungary. On August 20, 1947, he escaped to Austria with his parents after his father was persecuted by the new government. All the while, his brother Karl was being held in Siberia, his sister was separated from the family, and his youngest brother had died of a childhood accident. In Austria, his family was registered as political refugees. They were brought to a refugee camp for Hungarians in Klagenfurt, Austria, where he and his parents lived from September, 1947 until May, 1949. From there, he was moved to a larger refugee camp in Spittal. A random sponsor from New York paid and arranged for Dezi and his parents to come to Burlington, Vermont. A condition of the sponsorship was that he enlist in the US Army. Dezi and his parents arrived in Vermont just in time to celebrate Thanksgiving dinner in Burlington, in November, 1950. He and his father were given jobs at UVM. The family received one month's rent, and help with English, driving lessons, and American life from Abe Rosenberg and Prof. Caroline Doane. His father, Louis, was a cabinet-maker, and built the display cabinets at the Fleming Museum.
In June, 1952, Dezi entered service in the US Army, and returned to Europe on the same boat that brought him to the US in 1950. He was a photographer for the Army and he returned to Burlington in 1957. When he returned, he worked as a freelance photographer, until he landed at the Burlington Free Press in 1959, where he worked until he retired in 1990. Dezi was very thankful to J. Warren McClure for hiring him and offering him a stable job in his chosen profession.
Dezi met the love of his life, Connie in 1970, and they were married on November 6, 1971. They enjoyed many years together, traveling, renovating their home, socializing, and raising their son.
Dezi was a talented photographer – he was offered a job with National Geographic that he turned down, as he did not want to travel to exotic locations. While he leaves behind an archive of photographs, he took with him a treasure trove of knowledge of old Burlington and Europe. Dezi loved history, and his memory of the smallest details was remarkable.
For the last three years, Dezi lived at Pillsbury Manor, where he befriended Bob LaValley and Roddy Cleary, and many other residents. Dezi cherished his many friends, and wanted to acknowledge all that they meant to him over the years. Dezi will be remembered most for his craftsmanship, artistry, charm, stories, love of brandy, devotion to his family, and strength under incredibly difficult circumstances. He is missed beyond words. He is survived by his daughter, Maria, his son, Christopher, daughter-in-law Michele, grandchildren Isabella, Cal, Jason and Jennifer, five great-grandchildren, and by family in Holland.
He is predeceased by his parents, his sister Maria, his brothers Karl and Alexander, his grandson Seth, and by his wife, Connie.
A reception and remembrance is planned at the Burlington Unitarian Church on Saturday, February 11, 2017 at 3pm. Donations in lieu of flowers in Dezi Rottler's name can be made to the VNA Respite House, or the Vermont Refugee Resettlement Program.