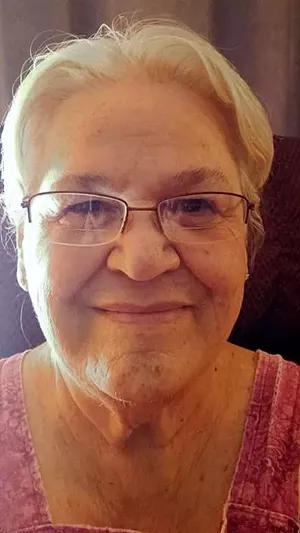 Deborah Ann (Bushey) Ritchie peacefully transitioned into the very presence of her Lord and Savior Jesus Christ on August 31, 2017, at the University of Vermont Medical Center. Deborah was born in Plattsburgh, NY, in November 1951, the first born of Charles A. Bushey, Sr. (deceased 2001) and Pauline J. Bushey (deceased 2017).
She was raised and lived in Essex Jct., VT, graduating from Essex Junction High School (1970) in the last class of the building currently named Albert D. Lawton Middle School. Following high school, she attended Nyack College in New York for two years. She worked in the furniture mill in Winooski until a fire swept through it. The majority of her working career was with the Howard Bank (now TD Bank) from teller through the mortgage and loan department when she became disabled due to complications with the flu, Meniere's disease, and lupus. Her creativity spawned Ritchie's Riches, the brand under which numerous sewing and quilting products were developed and sold online, at craft fairs, and through several small stores throughout New England.
Deborah was very involved in her home church, Essex Alliance Church, from its founding in 1967, serving as teacher in Sunday School, Jet Cadets, and summer vacation Bible school. She was an active participant in the Prayer ministry of the church. She remained in community with the North Avenue Alliance Church.
Upon having been diagnosed with multiple cancers in June 2017, Deborah set out to battle the disease, however, complications from several surgeries, stage four cancer, and infection, overcame her body.
She is survived by her loving husband of 41 years, Douglas H. Ritchie, Essex Jct., and daughter Brenda M. Ritchie (Winooski); her siblings Charles A. Bushey Jr. (Patricia), Hallsville, TX; Diane Comeau, St. Albans, VT; Catherine M. Rayes (Louis), Phoenix, AZ; Paul E. Bushey (Julie), Seneca, SC; and James H. Bushey (Linda), Essex Jct., VT.
A graveside celebration and interment will be held on Wednesday morning, September 6, 2017, at 11:00 o'clock, in the Bushey family lot at Mount Calvary Cemetery, St. Albans, VT. Arrangements are entrusted to the Brady & Levesque Funeral Home and Commemorative Services. Online condolences and memories may be shared with the family at the Brady & Levesque website: www.bradyandlevesque.com.