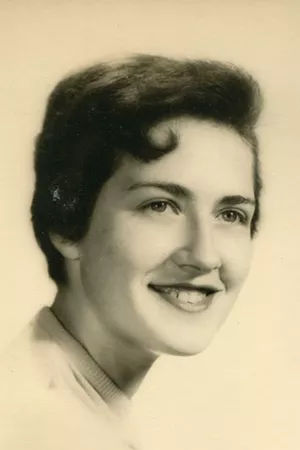 Cora Sulia Martin, age 75 years, a lifelong North Hero resident died late Wednesday evening, March 2, 2016, at the home of her daughter Robin in Eden, Vermont with loving family at her side. Cora was able to celebrate her true loves birthday with him in Heaven.
Born in North Hero on, May 23, 1940, she was the daughter of the late Albert and Julia (Way) Sulia. She graduated from Alburgh High School and on, June 13, 1959, was married to James Vance Martin, Sr., who predeceased her on, September 9, 2009.
Cora will be remembered as a great cook working over many years at various local restaurants. She was also a Licensed Nursing Assistant having worked several years for the Chittenden-Grand Isle Visiting Nurse Association and also at the former DeGoesbriand Unit of the Medical Center Hospital of Vermont. She and her husband were very active in Vermont 4-H and she was also a member of the American Legion Auxiliary, Creller –Landon Post 60 in Alburgh. In earlier years Cora had also been employed with Thermal Wire of South Hero.
Cora leaves her three sons, James Martin, Jr and wife Jen of North Hero, Mark Martin and wife Joanne of Isle La Motte and Michael Martin of North Hero; four daughters, Robin Gutierrez and companion Dean of Eden, Julie Shay of Florida, Donna Blaise of North Hero and Dorothy Hilliker and her husband Robert of Alburgh; four sisters, Theresa and husband Monty Jarvis of St. Albans and Dorothy and husband Donald Bodily of Boise, Idaho, Josie and family of Kentucky and Judy Hubbard of Aloha, Oregon; 13 grandchildren; eight great grandchildren; sister-in-law Ann Martin and family of St. Albans; brother-in-law, Dale Martin and wife Sis of Georgia; sister-in-law, Norma Scullien of Rhode Island; sister-in-law, Carol Burns of Las Vegas, Nevada and many nieces, nephews a newly adopted son, Eddie Wendel and many friends of the Lakeview Campground community in Eden.
She was predeceased by a brother, Charles Bruley.
A Funeral Service will be held Saturday, March 12, 2016, at 11 a.m. from The Kidder Memorial Home, 89 Grand Avenue, Swanton. Pastor John C. Kehoe of the Alburgh Bible Church will officiate. Interment will follow on Monday, June 13, 2016, at the Martin family lot in the Alburgh Center Cemetery.
Friends may call at the funeral home on Friday, March 11, 2016, from 5 to 8 p.m.
Cora's family would like to extend their deepest gratitude to the Lamoille County Home Health Agency and Hospice including, Colleen, Judy, Gerette, Karen and Alden, for all of their support, encouragement and professional care.
It was Cora's request that gifts in her memory be made to the American Cancer Society, New England Division, 55 Day Lane, Williston 05495 or to the American Diabetes Association, 10 Speen Street, Framingham, Massachusetts 01701.
To offer private online condolences please visit: www.kiddermemorialhome.com