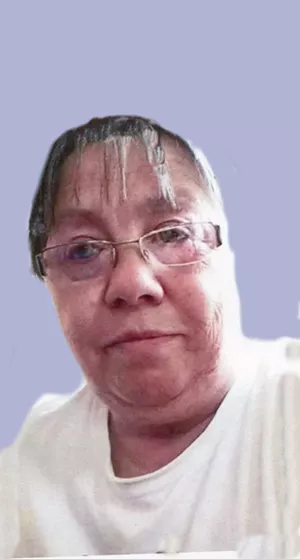 Christine Mary "Cookie" Barratt
Christine Mary "Cookie" Barratt, age 63 years, died unexpectedly Monday, July 3, 2017, at her Laroe Street residence.
Born in St. Albans on, December 28, 1953, she was the daughter of the late Raymond and Esther (Barratt) Young. She graduated from Missisquoi Valley Union High School in 1972 and on, December 10, 1977, was married to Brian "Butch" Barratt who survives her.
A lifelong resident of this area she was active in the Abenaki Nation of Missisquoi and was well known for her excellence in craft making and was a master at basket weaving. In earlier years Cookie worked for the former Columb's Bakery.
In addition to her husband Butch of Swanton, Cookie leaves two sons, Matthew Barratt of Swanton and Brad Barratt of Williston.; a very special granddaughter whom she was raising, Krista Ross Barratt; mother-in-law, Rose Barratt; brothers, Ronnie Young Sr, and wife Sally and Raymond Young, Jr; a sister, Judy and husband Bob Morris; brother-in-law, James Hoose and sister-in-law Joyce Hoose and several nieces, nephews and cousins.
Besides her parents, she was predeceased by a sister, Sandra Gaudette, father-in-law, Leonard Barratt and brother Maurice Young.
A Funeral Service will be held Friday, July 21, 2017, at 11 a.m. from The Kidder Memorial Home. The Reverend Anne Torrance Bachman will officiate. Interment will follow at Riverside Cemetery.
Friends may call at the funeral home on Thursday evening, July 20, 2017 from 7 to 9 p.m.
Gifts in Cookie's memory may be made to the Make A Wish Foundation, 431 Pine Street, Suite 214, Burlington 05401.
To offer private online condolences please visit: www.kiddermemorialhome.com
802-868-3331.