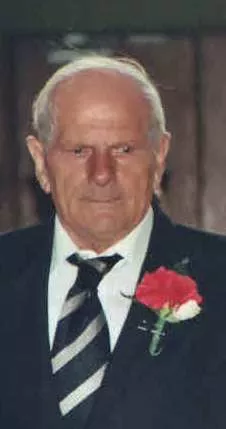 Charles F. Ducharme, Sr., 78, passed away at home on Saturday, March 21, 2015 with family by his side after a short battle with cancer.
He was born in Rouses Point, NY on May 3, 1036 the son of Henry F. and Sylvia (Miller) Ducharme. He enlisted in the U.S. Army at 17 and was stationed in Panama with the 101st Infantry attaining the rank of Sergeant 1st Class. In civilian life, he worked at Vt. Furniture Co. in Winooski, U.V.M. and Colchester High School. On February 10, 1962, he married the love of his life, the former Elsie Sibley. He enjoyed fishing, hunting, camping trips, wagering and spending time with family.
He leaves his wife of 53 years, Elsie Ducharme of Colchester, five children and spouses Frank and Edith Ducharme of Burlington, Dorothy Cusson-Ducharme and Deborah and Stephen Pratt, all of Colchester, Peggy and Larry Mason of Burlington and Heather and William Gendron of Winooski, sixteen grandchildren, 16 great grandchildren and one great great grandchild on the way, along with three sisters, Dorothy Blanchard, Marion Bennett and Mae Willette, several nieces, nephews, cousins and two dogs, Buddy and Hershey.
Along with his parents, he was predeceased by son, Charles Jr., granddaughter, Kileyann Pratt, sister Lillian Baker and two brothers, Lawrence and Louis Ducharme.
A Mass of Christian Burial will be held at Holy Cross Church, on Thursday at 11 a.m. with interment following in New Mount Calvary Cemetery, Burlington. Visiting hours are on Wednesday, from 2-4 and 7-9 p.m. at Elmwood-Meunier Funeral Home, 97 Elmwood Ave., Burlington. Those wishing to send memorials to be used at the family's discretion.