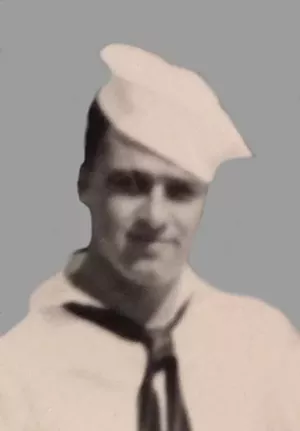 Mr. Charles E. Holbrook, 89, a lifelong resident of Swanton, passed away Wednesday, February 26, 2014 at Franklin County Rehab in St. Albans following a long illness.
Born in Swanton, November 25, 1924 the son of Homer and Bernadette (Fournier) Holbrook, Charles was a graduate of Swanton High School and went on to faithfully serve his county with the US Navy during WWII. In 1950, he married the former Phyllis Belle James who survives him.
Charles was associated with Fonda Container Co. in St. Albans for 34 years where he was a supervisor. An avid fisherman, hunter and gardener, he was a member of Memorial United Methodist Church in Swanton and Seventy-Six Lodge #14, F&AM in Swanton.
In addition to his wife of nearly 64 years, Phyllis, Charles is survived by his son and daughter-in-law, Bernard and Brenda Holbrook of Swanton, two sisters, Barbara Reynolds of Swanton and Norma Guertin and her husband Paul of St. Albans, one granddaughter Angie Holbrook and her husband Jason Hamel and one great-grandson, Charles.
The family would like to thank the Staff of Franklin County Home Health Agency and Franklin County Rehab for their kindness and support during Charles's illness.
Donations in Charles's memory may be made to The Franklin County Home Health Agency, 3 Home Health Circle, St Albans 05478
At Charles's request there will be no public calling hours or funeral service.
Arrangements are under the direction of the Kidder Memorial Home, 89 Grand Ave., Swanton, 05488.