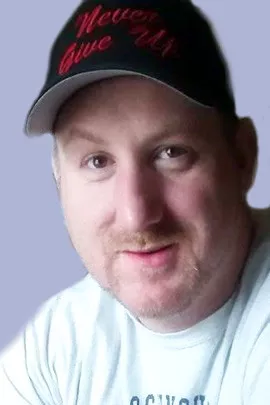 Chad Steven Merchant, Sr.
Chad Steven Merchant, Sr., age 36 years, died unexpectedly early Friday morning, March 27, 2015, in the Northwestern Medical Center with loving family at his side.
Born in Burlington on, June 7, 1978, he was the son of the late Delbert "Peanut" and Pamela (Myers) Witham. He attended Missisquoi Valley Union High School and on, June 21, 2008, was married to Bette Bushey who survives him.
Chad had been associated for nearly 14 years with Rosie's Jerky in Swanton and at the time of his death was working for The Matworks Company. He loved wrestling and was very involved with different organizations raising money for various benefits.
He leaves behind his wife Bette; six children, Haley, Kelsey, Chad Jr., Trenton, Lindsay and Shane; brother, Travis Merchant and his wife Tammy, nieces Ashley and Brittany, a special aunt Donna Myers; biological father, Uldric Merchant III several additional aunts, uncles and cousins, close friends, Lori and Lee Olds, Heather, Jess, Alice Scott, Julie and Carl, Don Fournier and Jeremy Jordan.
He was predeceased by mother and father, Pamela and Delbert "Peanut" Witham, a brother, Richard and an uncle, Steve.
A Funeral Service will be held Tuesday, March 31, 2015, at 6 p.m. from The Kidder Memorial Home, 89 Grand Avenue, Swanton. The Reverend Kerry T. Cameron will officiate. Interment will follow later this spring at the Witham family lot at Saint John' s Episcopal Cemetery in Highgate Falls.
Friends may call at the funeral home on Tuesday from 4 p.m. until the hour of the service.
Gifts in Chads memory may be given to assist with final expenses, in care of Haley Olds-Merchant, 52 Olds Drive, Swanton 05488.
To offer private online condolences please visit: www.kiddermemorialhome.com