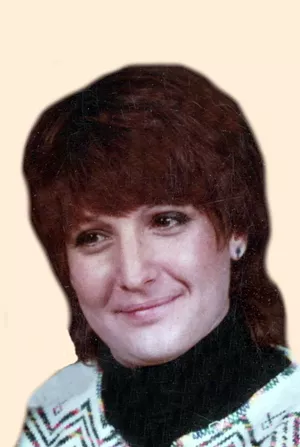 Carolyn Jean Wheeler age 68 years, a longtime Swanton resident died peacefully Wednesday afternoon, October 28, 2015, at her home away from home at Brownway Residence, in Enosburg Falls, VT, after a brief and courageous battle with cancer.
Carolyn was born August 8, 1947, in St. Albans, Vermont, the daughter of Roy O. Wheeler, who passed on, October 25, 1995, and Hortence G. Wheeler (Burns) who survives her. She attended schools in Swanton, and graduated from Swanton High in 1966.
After High school she attended cosmetology school in Burlington, VT and was a beautician for several years, she continued cutting and styling hair on the side for family and close friends until her illness forced her to give it up, for 10 years she worked at the former Fonda Container Corp, after leaving; she began working for the Federal Contractor at the Vermont Service Center for a short period of time, and in 2000 she joined the Department of Homeland Security quickly becoming a valued team member working for the Eastern Forms Center in Williston, VT as a Forms Service Rep. Through years of experiences, Carolyn had easily become one of the highest producing transcribers the EFC has had over the years. Forced to retire due to illness, she was graciously presented her retirement plaque and 15 year service pin on Tuesday, October 20, 2015. She was a great value and a wonderful co-worker and teammate at the EFC and will be terribly missed.
Carolyn was a longtime member of the Swanton Memorial United Methodist Church and in 2001 became an active member of the Swanton Christian Church. In her youth she was active in 4-H, cheerleading and participated in the Swanton Summer Festival Parades. In her later years Carolyn took much joy in her family, enjoyed outings with her mother, daughter and two much adored grandsons to local county/country fairs, craft shows, apple and harvest festivals, and her grandson's school events. She also enjoyed the companionship of her cats and was the master of two special dogs over the years, especially her late boxer "Brindi Kay", who predeceased her in 2013.
Carolyn's daughter and family would like to thank all the nurses and caregiver from Brownway Residence and Franklin County Home Health & Hospice Agency for all the wonderful care, support, and friendship they provided her throughout this journey.
Carolyn is survived by her mother, Hortence Wheeler of Franklin, VT; sister, Sandra and her husband John DeMarinis of St. Albans, VT; daughter and son-in-law, Josephina and her husband Keith Graham of Franklin, VT; two grandsons whom she adored, Cayden Wellington and Grady Antonio Graham of Franklin, VT; as well as a niece, Jennifer and her husband Nick Merritt and one great-niece Marianna Merritt all of Fletcher, VT; and a number of other relatives and close friends.