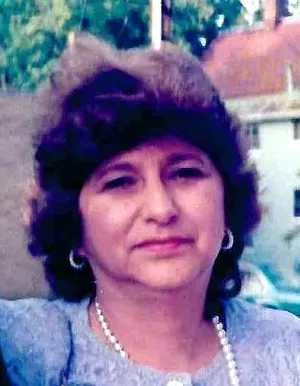 Mrs. Carol A. Simmons, age 71, passed away Monday evening, February 27, 2017 at the Starr Farm Nursing Facility. She was born in St. Albans, daughter of the late Theodore and Irene (Roberts) Arel. She married Melvin Simmons, June 10, 1973. Mel predeceased her January 16, 2017. She worked for many years in the Housekeeping service at Northwestern Medical Center.
Carol is survived by her son Michael Wells of York, PA, and her daughters Tammy Wells of Swanton, and Debbie Wells-Kronsburg of Ocean Side, CA, 9 grandchildren and 7 great-grandchildren, her 4 sisters, 5 brothers, and 1 brother-in-law and 1 sister-in-law. In addition to her husband Mel, Carol was predeceased by her parents and a son Scott Simmons.
At her request there will be no public funeral services. Interment will take place in the Simmons family lot in Mount Calvary Cemetery. Online condolences may be shared with her family at the Brady & Levesque website: www.bradyandlevesque.com. Arrangements are entrusted to the Brady & Levesque Funeral Home and Commemorative Services.