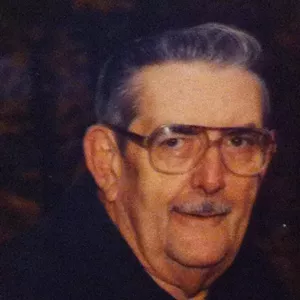 Carlton Edward Domey died November 30, 2014 at Central Vermont Medical Center from complications with multiple myeloma. Carlton was born in Cabot, VT, November 26, 1928, son of Edward and Ruth (Woods) Domey. He served two years in the United States Marine Corps at Camp Lejeune, NC, in automotive mechanics.
In 1958, he married Marvarene Gould, also of Cabot. He farmed in his younger years. He was employed by Cabot Cooperative Creamery for more than 30 years, retiring in 1988 as Plant Manager. He served the town of Cabot as zoning administrator for 20 years and town lister for more than 25 years. At the time of his death, he was an active member of the Willey Building Committee.
Carlton enjoyed his family, hunting, fishing, Labor Day weekend in Walden, four­wheeling, snowmobiling, tinkering in his garage, gardening and a good game of cribbage. He was a member of United Church of Cabot, Vermont Assessors and Listers Association and the American Legion.
In addition to his wife, Marvie, he is survived by five children: Lyndy Huntley and her husband, Harry, of Cabot, VT, Susan Domey­Allen and her husband, Paul, of Pembroke, MA, Robyn Hall and her husband, Stuart, of East Ryegate, VT, Edward (Ted) Domey and his wife,
Jeanne Johnson, of Cabot, VT, and (Valerie) Anne Domey French and her husband, Tom, of
Barre, VT.
Surviving grandchildren include: Abigail Hall and her fiance', Ben Grubbs, of Raleigh, NC, Chelsea Hall Turley and her husband, Peter, of Montpelier, VT, (Carlton) Philip Hall and his fiancee', Brittany Baranowski, of Castleton, VT, Christopher Allen of Amherst, MA, Andrew Allen of Pembroke, MA, Caleb Domey of Cabot, VT, and Julian French of St. Johnsbury, VT.
He also leaves a nephew and seven nieces and their families. Carlton is predeceased by his sister, Lois, and brother, Raymond.
Friends and family are welcome to call at his home at 373 Vermont Route 215 South in Cabot on Friday, December 5, between 2:00­4:00 p.m. and 6:00­8:00 p.m. Memorial Service will be at 2:00 p.m. on Saturday, December 6, 2014, at Cabot United Church.
Memorial contributions may be made to the Cabot United Church, P.O. Box 127, Cabot, Vermont 05247 or the the charity of your choice.
Interment will be in the spring.
Arrangements are being coordinated by DesGroseilliers Funeral Home, Hardwick, Vermont.