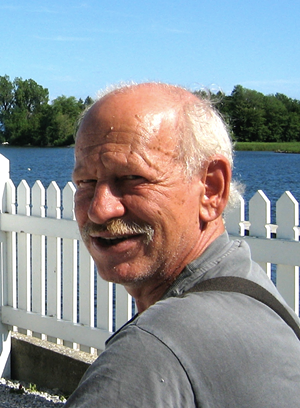 Carl Peter Hannus, fondly known as "Pete," passed away peacefully on September 2, 2017, with his two daughters at his side.
Peter was born and raised in western Massachusetts, graduating from Mt. Greylock High School in 1964. He was an avid musician, playing the clarinet in his high school band and performing for musicals and concerts. He went to Boston University to study music, then worked as road manager for a jazz fusion band, Osmosis.
Peter studied television repair via correspondence school in Boston before moving back to western Massachusetts. He carried on his passion for music by playing his guitar for his daughters. He made television repair house calls for many years before shifting with the times to computer chip testing. He retired to Vermont in 2013 to be closer to his grandchildren.
In addition to playing music, Peter was an enthusiastic fisherman, a competitive pool player and an avid fan of all things science fiction. He was most comfortable at home on a Sunday with the Boston Globe in his hand and the week's papers stacked at his elbow, determined to read every inch.
Peter leaves behind his daughters, Jessame Hannus and Amy Skapof; son-in-law Max Skapof; grandchildren Zoey and Theo Skapof; two sisters, Cindy Hannus and Barbara Hannus Crossman; and his brother, Ralph Hannus; as well as five nephews. He was predeceased by his parents, Reuben and Dorothy Hannus.
His family will gather for a private celebration of Pete's life in Williamstown, Mass., this fall. Donations in his name may be made to the VNA Respite House in Colchester, Vt.