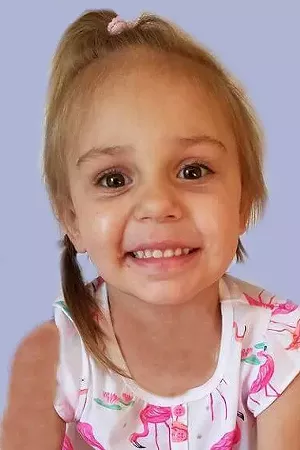 Carissa Jo Francis, age three years, died Saturday evening, March 4, 2017, in The University of Vermont Medical Center surrounded by loving family and friends.
She will always be remembered as a little princess warrior who was full of life and fought hard to the end against a cancer known as Wilms Tumor.
Born in Saint Albans on, March 28, 2013, she was the daughter of Tyler Francis and Brittany O' Lena.
Carissa leaves her mother Brittany O'Lena and boyfriend Joey Laviolette of Colchester; her father Tyler Francis and his fiancée Heather Smith of Fletcher; two sisters, Anaiya Laviolette and Abigail Joan Billings of Burlington; maternal grandparents, Jen and Joseph Chevalier of Alburgh and Brian O'Lena of Highgate; paternal grandparents, Mike Fitzpatrick of Winooski and Lori Francis of Burlington; maternal great grandparents, Chris and Jeannine Muir of Fairfax and Sheila Benson of Saint Albans and Mike and Elaine Chevalier of Highgate; paternal; great grandfather, Donald Francis of Waitsfield, three aunts, Lily and Emma Chevalier of Alburgh and Mariah Francis of Burlington and a great aunts, Joann Marshall of Monkton and Lisa, Brandy, Carol and Marie as well as many extended family and friends.
A Funeral Service will be held Friday, March 10, 2017, at 1 p.m. from The Kidder Memorial Home, 89 Grand Avenue, Swanton. The Reverend Kerry T. Cameron will officiate.
Friends may call at the funeral home on Thursday from 5 to 7 p.m.
Gifts in Carissa's memory may be made to Freezing Fun for Families, Attention Corey, 248 North Main Street, Barre 05641.
To offer private online condolences please visit: www.kiddermemorialhome.com
802-868-3331.