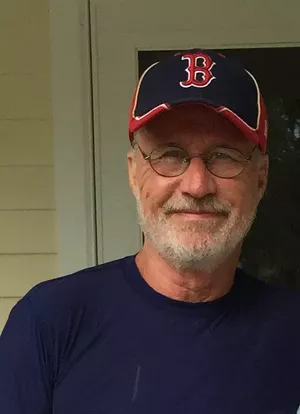 Brian Glenn Woods, 68, passed away on Wednesday, April 8, at the McClure Miller Respite House in Colchester, Vt., with his family by his side, both physically and virtually. We lost him far too soon.
He was born in St. Johnsbury, Vt., on January 25, 1952, to Gordon G. Woods and Dorothea E. P. Woods, and he attended schools there. He graduated from St. Johnsbury Academy in 1970, where he was known for his athletic prowess in football, basketball, and track and field — he held the state record in triple jump. The family later moved to Burlington, and Brian attended the University of Vermont, where he studied agriculture.
He worked for many years with his father, Gordon Woods, and his brother, Jason Woods, at the architectural firm Gordon G. Woods Associates. In 1995, he began working at IBM as a metrology programmer, where he became an invaluable team member due to his remarkable work ethic and technical expertise. To him, coworkers were family.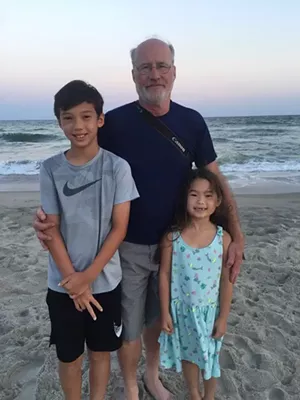 Brian was extraordinarily kind and compassionate and loving. A selfless giver, he never lost his sense of wonder for the world, or his sense of humor. He had a deep appreciation for nature, music and sports, especially the Dallas Cowboys and Red Sox Nation. He was an avid skier and could often be found shredding fresh powder on the slopes at Smugglers' Notch. His other passions included fishing, mountain biking, hiking and photography.
Brian is survived by his mother, Dorothea Woods; sister Judy Rogers; sister Beverly Spencer; mother of his children, Maryann Woods; daughter, Jessica Woods Lee; son, Andrew Woods; two grandchildren, Bennett W. Lee and Sophia V. Lee; and many beloved friends and extended family. He will be dearly, greatly missed.
He was predeceased by his father, Gordon G. Woods, and brother, Jason Woods.
Memorial donations can be made to the Cancer Research Institute at cancerresearch.org/join-the-cause/donate.
A funeral and celebration of life will be postponed until it is possible to gather.