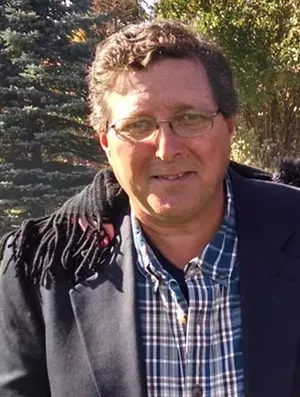 Brian Paul Weir died after a short illness on Saturday, February 29, 2020. He was born on September 15, 1960, in Attleboro, Mass., and lived in the Underhill area before moving to Westminster, Vt., 11 years ago. He graduated from Mount Mansfield Union High School in 1978.
Brian drove a tractor trailer and worked for several years as a truck mechanic, most recently for the Harlow Farm in Westminster. He is survived by his parents, Walter and Marilyn Weir of Underhill; siblings Lorinda and Jim Crowley of the Villages, Fla., Steven and Monica Weir of Underhill, and Janet Carlson of Hinesburg; niece Lauren Ball of Bethel, Conn.; nephews Tom and Dustin Weir of Colchester and Richmond, Vt.; two great-nieces; and one great-nephew.
Brian will always be known for his "MacGyver" cleverness and the ability to fix anything. There will be no calling hours, but please consider donating in Brian's memory to the American Diabetes Association at diabetes.org/donate.