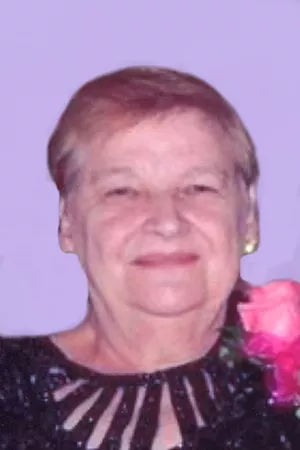 Berta E. Craig, age 68 years, died unexpectedly late Tuesday evening April 14, 2014, at her winter residence in Tyler Texas.
Born in Heddesheim, West Germany she was the daughter of the late Karl and Katharina (Trapp) Waltz. She attended schools in Germany and on August 24, 1962, was married to Romie William Craig who survives her.
As a longtime resident of West Swanton Berta will especially remembered for the many years that she and her husband owned and operated Craig's Restaurant. The restaurant was well known for its friendly atmosphere and home-style cooking. Following her retirement from the restaurant Berta continued working at Ben and Jerry's Ice Cream, Price Chopper in St. Albans and most recently for her daughter Cathy's business, Donations for Charities in Tyler Texas. Earlier she worked 20 years at the former Fonda Container Corp, and at IBM. She always enjoyed spending time with family and friends.
Besides her husband Romie of 52 years, Berta leaves two daughters, Catherine Craig and spouse Robert Welch of Tyler, TX and Christina Barber of Milton and Scott Barber of Swanton; a son Joseph Craig of Swanton; four grandchildren, Jessica Chevrier, Magan Dominigue Erlinger, Derrick Barber stationed with the US Army in Korea and Nicole Craig Matten; 11 great grandchildren; two sisters, Ursula Rachon and husband James of Cold Brook, NY and Marianna Unverlich and husband Venner of Kafertal, Germany and a brother, Walter Walz and wife Uta of Heddesheim as well as several nieces and nephews and a very special brother-in-law, Andrew Craig.
In addition to her parents Berta was predeceased by a great granddaughter, Kaylynne Matten on December 6, 2011.
A Funeral Service will be held Tuesday April 22, 2014, at 11 a.m. from The Kidder Memorial Home, 89 Grand Ave., Swanton. The Reverend Kerry T. Cameron will officiate.
Friends may call at the funeral home on Monday April 21, 2014, from 2 to 4 and 7 to 9p.m.
The family request that in lieu of flowers gifts in Berta's memory may be made to the American Heart Association, Vermont Affiliate, 434 Hurricane Lane, Williston 05495.