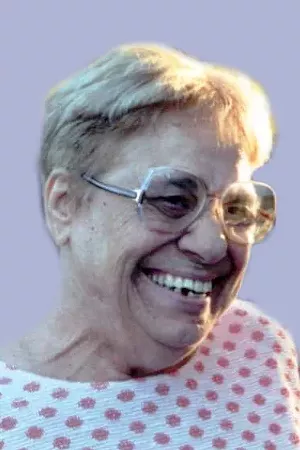 Beatrice Josephine Taggart
Mrs. Beatrice Josephine Taggart, age 88 years, died late Thursday afternoon, September 29, 2016, at The Villa in St. Albans City with her loving husband at her side.
Born in Franklin on October 30, 1927, she was the daughter of the late George and Locada (Bouno) Domingue. She attended schools in Sheldon and on November 18, 1972 was married to Dale Taggart who survives her. She worked as a housekeeper in various homes and was a member of the Veterans of Foreign Wars Auxiliary, Saint Albans Post 758.
In addition to her husband Dale, Mrs. Taggart leaves a son, Norman Meunier and his wife Heidi of Fairfax; two daughters, Linda Cole and husband Dan and Debra Gardner all of California; two sisters, Agnes Castle and husband Leon of Winooski and Marian Mosley of Florida; three grandchildren, Oscar Gardner, Jennifer LaRock, and Jonathan Siple; four great grandchildren; Mikaela, Madelyn, Josephine and Baker as well as several nieces and nephews.
A Funeral Service will be held Saturday, October 8, 2016, at 2 p.m. from The Kidder Memorial Home, 89 Grand Avenue Swanton. Father Luke Austin will officiate. The Rite of Committal and Interment will take place Thursday, October 13, 2016 at 11 a.m. in Saint Stephen's Roman Catholic Cemetery, Winooski. The Very Reverend Stephen Hornat, SSE, Superior General of the Society of Saint Edmund and pastor of Saint Stephen's Parish will of offer The Prayers of Committal.
Friends may call at the funeral home on Saturday from 1 p.m. until the hour of the service.
Gifts in Mrs. Taggarts memory may be made to the American Cancer Society, New England Division, 55 Day Lane, Williston 05495.
To offer private online condolences please visit: www.kiddermemorialhome.com
802-868-3331.