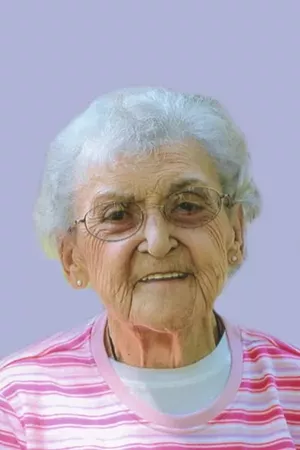 Beatrice Beyor Cook, age 87 years, born on, July 20, 1928, died late Tuesday evening, March 29, 2016, at the Franklin County Rehab Facility in St. Albans Town.
She is survived by a brother-in-law, Lucien Menard; nieces, Betty and her husband Ted Hislop, Rick and Shirley Beyor, Sandy and Tim Bushey, Daniel and Judy Desorcie, Albert and Anita Wells and many dearly loved nieces, nephews, and great nieces and nephews.
Aunt Bea was loved and cherished by many people near and far.
She was born in Highgate Falls, Vermont where she met her husband of 68 years, Charles Cook. She moved to Connecticut where she lived and worked for Delta Rubber until returning to Vermont after retirement in 1993. She resided in St. Albans Bay until recently. She enjoyed working in her flower gardens and loved watching birds especially her Cardinals.
Beatrice was predeceased by her beloved husband Charles in 2013; her parents Frank and Mary Beyor; sisters, Marion, Pearl, Bernadette, Rita, Gladys, Hildred and brothers, Carlton and Kenneth as well as several brothers- in- law and sisters-in-law.
Many thanks go out to all who have visited and helped Aunt Bea during her struggles in the last year and before.
A Liturgy of Christian Burial from Holy Angels Roman Catholic Church will be announced at a later date.
Arrangements are under the direction of The Kidder Memorial Home, 89 Grand Ave., Swanton 05488.