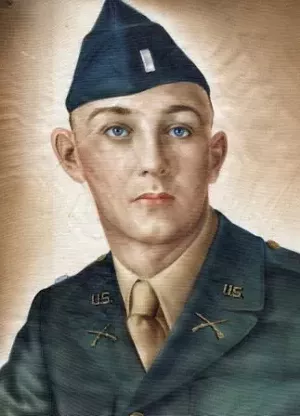 Arthur James Nokes, age 93 years, died Wednesday, March 11, 2015, at the VNA Hospice in Vero Beach, Florida.
Born in Flint, Michigan on, March 23, 1922, he was the son of the late Arthur James Nokes, Sr., and Eva (Savage) Nokes. He was a 1940 graduate of Swanton High School and faithfully served his country for 26 years as a Chief Warrant Officer in the United States Army. He was a veteran of World War II and also worked 19 years at Ayerst Laboratories in Rouses Point, New York. Arthur was a longtime member of the Seventy-Six Lodge #14, F. & A.M. Swanton, Vermont as well as the Cairo Shriners of Rutland, Vermont.
He is survived by his wife of 69 years, Gladys (Mitchell) Nokes; two surviving children, Arthur J. Nokes, III and his wife Brenda of Delray Beach, FL and Linda Casperson and her husband Carl of The Villages, FL; grandchildren are, Jason Nokes, Jennifer Irwin, Christopher Casperson and Erin Casperson; great grandchildren, Chloe and Colin Casperson; one sister, Norma Bentley; a brother, Leigh Nokes and several nieces and nephews.
Arthur was predeceased by two sons, Robert and Steven Nokes.
Arthur has been interred in the Nokes family lot at Riverside Cemetery. The Liturgy of Christian Burial will be held Saturday, May 9, 2015, at 10 a.m. from Holy Trinity Episcopal Church, 38 Grand Avenue, Swanton. The Reverend Father Benjamin Chase will be the celebrant and homilist.
There will be no public calling hours.
Arrangements are under the direction of The Kidder Memorial Home, 89 Grand Avenue, Swanton 05488.
To offer private online condolences please visit: www.kiddermemorialhome.com