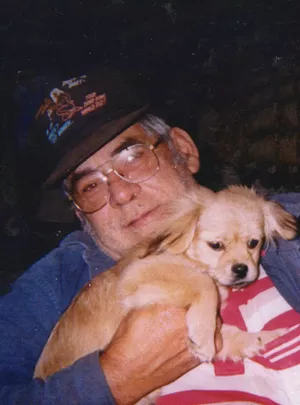 Armand Antonio Marcoux, Jr.
Armand Antonio Marcoux, Jr., (Chicky) 71, passed away peacefully on Tuesday evening July 29, 2014 in Fletcher Allen Health Center with his family by his side.
Armand was born June 11, 1943 in Sudbury, VT, the son of the late Armand Antonio Marcoux, Sr. and Isabelle Gregoire of Sudbury, VT. He was married to the former Victoria Gagne who predeceased him in December 2013.
Armand worked for many years as Road Commissioner for the Town of Sudbury.
He moved to the Highgate area over 25 years ago and was employed by McCracken Livestock until his illness forced him to retire.
Armand loved to ride his 4 wheeler, fishing and hunting. He especially loved to spend time with his son Tony and daughter-in-law Crystal and grandchildren Shelly and Vic.
Armand is survived by his sons; Paul Marcoux of Sudbury, Tony Woods and his wife Crystal of Swanton, one daughter, Candy Marcoux of Whiting, four grand children; Paul Marcoux, Jr. and Eric Marcoux of Morrisville, Shelly Woods and Vic Woods of Swanton. He also leaves behind two step sons; Elmer Tardy and his wife Laurie Tardy of Highgate and Chris Tardy of Highgate.
He was pre-deceased by two brothers; Raymond and Charles and by one sister, Ginette.
There will be a small service to remember Armand at the home of Tony and Crystal Woods located at 11 Fourth St. Swanton on Saturday August 9th 2014 from 2 pm to 4 pm.
For those who wish gifts in Armand's memory may be made to the American Heart Association, Vermont Division, 110 Main St., Suite 203, Burlington, VT 05401.
To offer private online condolences please visit: www.kiddermemorialhome.com