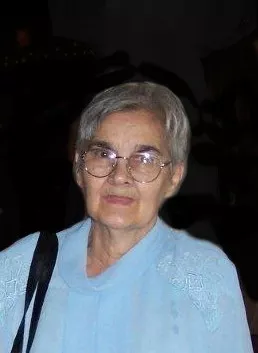 Mrs. Arlene Morse Derosia, age 80, died on April 27, 2014 after a long battle with Alzheimer disease and most recently, cancer.
Arlene was born to Ferd and Dora Morse of Duxbury, Vermont on April 10, 1934. She married Roger Derosia on October 20, 1951. Roger predeceased her in 2006.
Arlene is survived by her children: Susan Forant & husband Patrick, Jean Chevalier & husband Michael, Larry Derosia, Harold Derosia & wife Martha, Arthur Derosia, Mary Derosia and Brian Derosia. She leaves behind seventeen grandchildren, nineteen great-grandchildren and her beloved sister, Freda Bingham, along with many, many nieces and nephews, as well as three sister-in-laws: Beverly & Edgar Morse, Annette Conley and Myrnie Hoanzl.
A full obituary can be seen at the Kidder Memorial Home web site, http://www.kiddermemorialhome.com