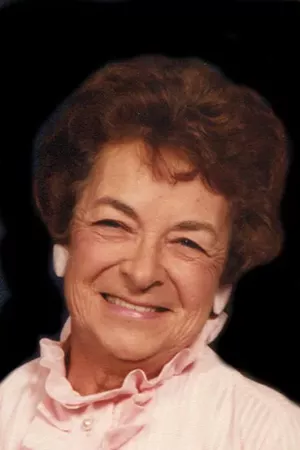 Anita Marie Barrette 12/09/1922-12-17-2015
Anita was born in St. Albans, Vermont on December 9, 1922, the daughter of Kenneth and Vida (Columb) Prouty. Anita graduated from Swanton High School and married Weldon Barrette on September 16, 1946.
Anita was involved in many organizations throughout her years. Her special ones being "The Altar Society" and volunteering at the "Northwestern Medical Center". She was also a 4-H Leader and volunteered at the hospital in Florida and Mothers Club.
Anita is survived by her children, Jon and Linda (Campbell) Barrette, Paula and Patrick Howrigan and Diane Barrette and her partner, Bruce LeGallais; her special grandchildren, Sara Bigelow, Meredith Henry, Aaron Barrette, Shane, Patrick, Kevin Howrigan and Jennifer Bouchard, Anita also had 11 great grandchildren, that had a special place in her heart, Bella Bigelow, Regan and Ryland Howrigan, Chloe, Emmett and Dalton Bouchard, Edie and Norah Henry, Lauren and Lucien Barrette and Flynn Howrigan. Also a sister-in-law, Gloria Earley and several nieces and nephews and many people in her life that were special to her.
Anita also leaves good friends, Ginger Erno, Sheila Kittell, Geoff and Jeannine Domey and Adam and Judy Paxman and their children.
Anita was predeceased by her husband Weldon, her parents and special sister, Valma Coppola.
The Liturgy of Christian Burial will be celebrated Monday, December 21, 2015, at 3 p.m. from The Church of the Nativity of the Blessed Virgin Mary, 65 Canada St., Swanton. Father Luke P. Austin will be the celebrant and homilist. The Rite of Committal and Interment will take place later in St. Mary's Roman Catholic Cemetery.
Friends may call at The Kidder Memorial Home, 89 Grand Ave., Swanton on Sunday from 4 to 8 p.m. Father Austin will conduct a vigil service at 7:45 p.m. and remain after for The Sacrament of Reconciliation.
Gifts in Anita's memory may be made to the Franklin County Home Health Agency-Hospice Program, 3 Home Health Circle, St. Albans 05478. Also please do something kind for someone during the Christmas season.
To offer private online condolences please visit: www.kiddermemorialhome.com