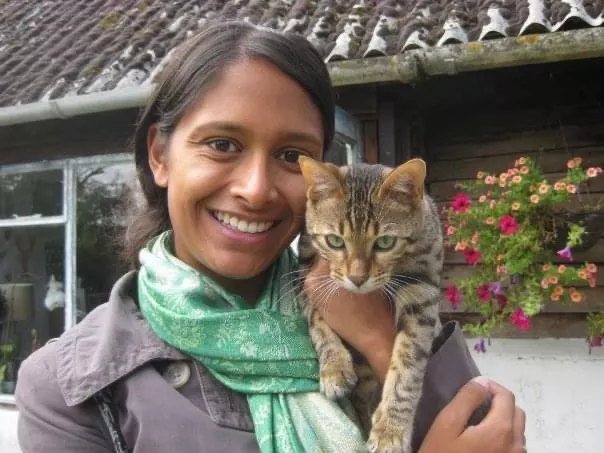 Courtesy Photo
Anila Lawrence Blais
Anila passed away early in the morning on Friday, November 6, at Temple Hospital in Philadelphia from complications following an organ transplant.
Born in Calcutta, India, she journeyed across the world at 10 weeks to join her family in Vermont. She attended Colchester schools and was a varsity athlete in cross-country running, cross-country skiing, softball, and track and field. After attending Colchester High School, she graduated from the University of New Hampshire with a bachelor's degree in psychology and early childhood development. She went on to earn a master's degree in education from Southern New Hampshire University.
As a mother of a young daughter, she balanced her life with work and play, enjoying her time as a teacher and aide in preschool and kindergarten programs in the Chittenden County area. She loved watching the Red Sox and the Patriots, listening to the Zac Brown Band and other country artists, and spending time with her friends, including cooking wonderful meals and dancing in the kitchen.
She leaves behind her daughter and the apple of her eye, Isabella; her husband, Brian Blais; her parents, Betsy Lawrence and Joel Najman; her sister, Joya Lawrence; and aunts, uncles and cousins.
Her family would like to thank the caring and compassionate staff of the Temple Hospital Transplant Program for all their efforts and dedication to Anila. She had many tough battles in her short life but was a strong woman and fighter. She is sorely missed, and her radiant smile and caring spirit will be with us always.
A celebration of her life is planned for the spring. Donations in her memory may be sent to Steps to End Domestic Violence in Burlington, Vt., or the Cathy Neary Scholarship Fund at the Department of Parks and Recreation in Colchester, Vt.