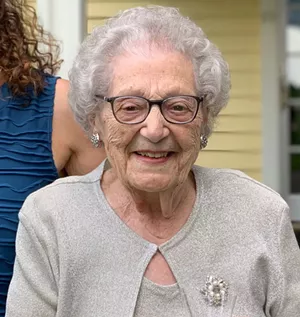 Angelina "Angie" Routly died just after sunset on Memorial Day, with her daughter by her side and the smell of lilacs drifting in through an open window at Burlington's Converse Home. Six weeks earlier, she had been diagnosed with metastatic ovarian cancer. She never stopped smiling and, until she could no longer speak, always took an active interest in others: family, old friends, new friends, her loving caregivers and Dr. Karen Sokol, who made sure Angie's death was as gentle and dignified as her life of 93 years.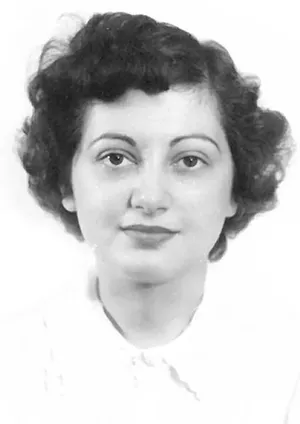 Born on November 12, 1926, to Sicilian immigrants, Angie grew up during the Great Depression in New Brunswick, N.J., where Johnson & Johnson offered steady employment and her father ran a barbershop. Angie loved going to the movies — and remembered the names of the actors for years, later providing answers for many a crossword puzzle clue. Despite their limited resources, Frank and Pauline Catanese managed to buy a duplex on Easton Avenue for their family of five. They almost lost the property paying for medical treatment for Angie's younger brother Carmen, who died before his 10th birthday of an illness for which a cure was found soon thereafter. Her older brother Joe served in the U.S. Navy during World War II.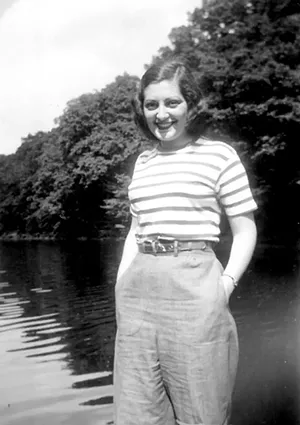 Angie loved school and excelled at academics. But her father did not believe in higher education for women and would not help her pay for college. So Angie worked her way through secretarial school, traveling daily by train from New Brunswick to Manhattan, a full decade before the "Mad Men" era. One day on that commute, she got a tip from a stranger that led to her first job, as executive secretary to the dean of men at Rutgers University.
Angie was earning her keep, but still living at home, when she reluctantly agreed to accompany a friend on a double blind date at Princeton University, a half hour's drive south. She wasn't expecting to like Paul Routly, a Montréal-born PhD student in astrophysics, but they danced for most of the evening. Back home in New Brunswick later that night, "I went to bed thinking, I really like that guy. I think I'd like to marry him," she recalled a few weeks ago. Motivated by an impending research gig at Mount Wilson Observatory in southern California, Paul proposed.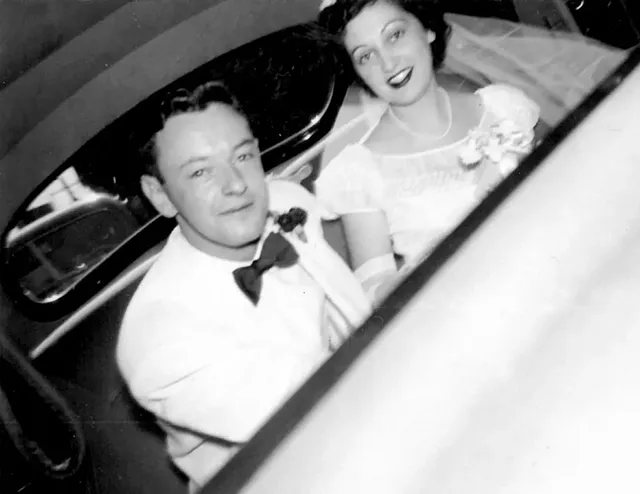 So began Angie's great adventure — life with her new husband introduced her to scientists and symphonies and parts of the world she probably never would have seen. The Routlys married in 1951 and moved to Ottawa, where Paul landed a two-year postdoc fellowship. Seventy years later, Angie was still talking about the cold and how hard it was to cook decent meals on a hot plate. Things warmed up when they drove overland through the Rockies to Paul's next fellowship at the California Institute of Technology in Pasadena. In 1954, he switched from research to academia and started teaching astronomy at Pomona College. Their Claremont home became a haven for students, and the couple spent summers at the Thacher School in Ojai, where Paul taught astronomy at the Summer Science Program for gifted high school students. Daughter Pam was born in 1957. Three years later, Angie had Paula.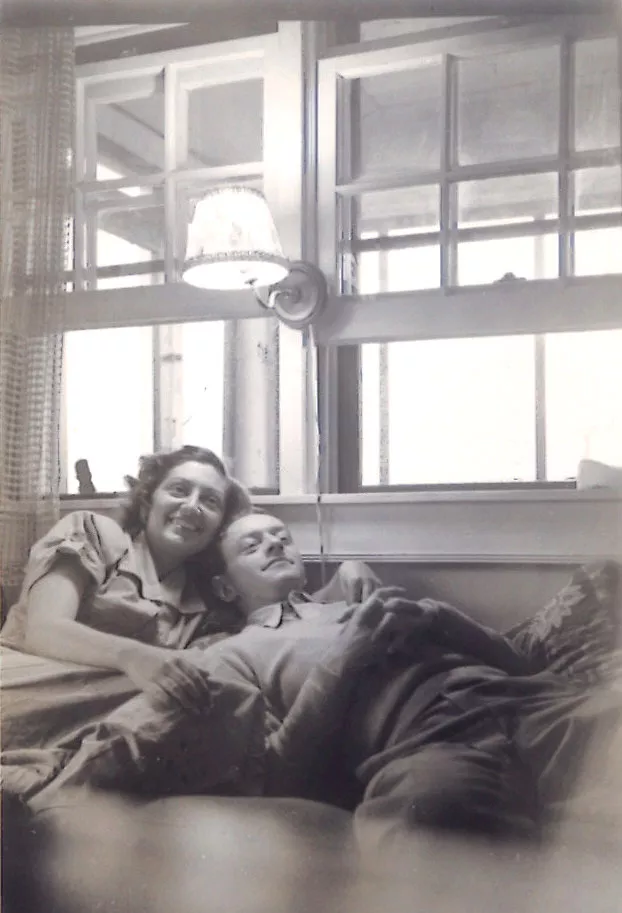 Angie loved being a mother but missed her own. So she was happy when Paul took a job back in Princeton in 1962 and they could live closer to her family. Angie started working again — part time so she'd be home when her girls got back from school. One position, in the university admissions office, involved opening the fan mail of basketball star Bill Bradley, who was a student at the time. Paul and Angie made wonderful friends, including Bob and Lenore Danielson.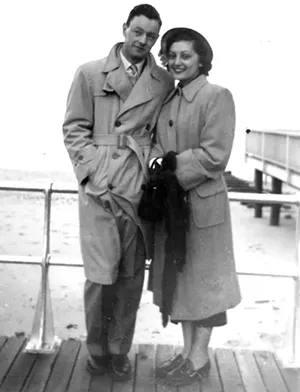 They made more still in Maryland, where the family moved in 1968 for Paul's job leading the Astronomy and Astrophysics Division at the U.S. Naval Observatory: Joy and Archie Gold, Kwyn and Edna Abrahams, Link and Nancy Cathers, Bob and Laurel Oliver. For Angie, there was no shortage of administrative jobs in the Montgomery County Public School system. At Bethesda's Walt Whitman High School, she worked her way up from running the guidance office to being executive secretary to the principal. She continued to work after Paul had a debilitating stroke in 1986, at the age of 59. Her second job — as his devoted caregiver — lasted another 30 years. She also worried over and helped Pam, who in her early teens developed anorexia.
In 2009, Paul and Angie moved to a Maryland retirement facility that resembled a cruise ship in size, food service and activity schedule. And they were popular passengers, juggling lectures, classes and dinner dates. Both extroverts, they thrived in the super-social environment of Ingleside. Paul's lampshade antics perfectly complemented Angie's one-to-one people skills. They had seven great years there before Paul developed heart issues. He survived bypass surgery during Hurricane Sandy and lived two more years before dying in May 2014.
Six weeks later, Pam died of complications from anorexia, at 57.
Angie found great comfort in her neighbors at Ingleside and a wonderful friend in Sue Astrove, who also lost her husband. But advancing age and her own health problems finally convinced Angie to move closer to her remaining daughter, Paula. In December 2017, at the age of 91, she boarded a BTV-bound plane while her de facto son-in-law, Sen. Tim Ashe, drove what remained of her belongings from Maryland to Vermont. A moving van had already delivered the big stuff to the Converse Home in Burlington.
For the next two and a half years, Angie made countless new friends and cheerfully agreed to visit granite quarries, maple sugar operations, scenic overlooks and historic sites — and to attend puppet shows, Flynn performances, and weddings in Québec and Ontario. She spent her 92nd birthday in the Montréal hotel where John and Yoko staged their "bed-in." A surrogate mom for many of Paula and Tim's friends, Angie developed an independent relationship with Kelley Goulette and Alison Prine, who regularly had her over for dinner. At the Converse Home, Angie loved Becky Bouchard and Redzifa Pasic as if they were her own daughters. Redzifa was taking care of Angie the night she died, and washed and dressed her with the same loving perfectionism she did when Angie was alive. Resident-care assistants Anna Metzger and Tasha Bushell also kissed and hugged her goodbye.
Sen. Tim Ashe and Angie Routly
The Converse Home provided the combination of safety and stimulation Angie needed in her nineties, thanks to executive director Clayton Clark and nursing chief Eileen Curtis. And, prior to the coronavirus pandemic, she didn't require all that much assistance. She got around well with a walker, played bridge three times a week with her good friend Sue Haman, and participated in discussions and trivia games. More than anything, though, she loved people. All people. Although at the end she was easily tired, she said she still loved each and every visit. Even on her deathbed, she listened and learned — all part of what she described as "an amazing life."


No formal service has been planned, but there will be a small celebration of Angie's life later this summer in Paula and Tim's backyard. Meanwhile, please consider making a donation in Angie's memory to the nonprofit
Converse Home
, 272 Church Street, Burlington, VT 05401. Her death was the first at the assisted-living facility since it imposed restrictions to prevent the spread of the coronavirus. For safety reasons, there have been no new admissions in that time, either, which represents an increasing financial hardship for the organization that has lovingly cared for seniors since 1886.