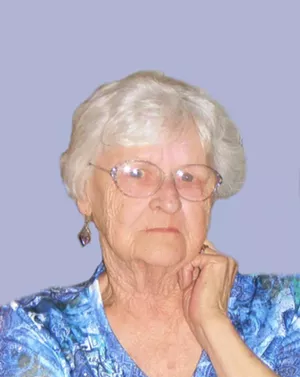 Alberta "Betty" Curtis, age 84 years, a longtime Alburgh resident died early Tuesday afternoon October 8, 2013, at her Boutah Road residence with loving family by her side.
Born in North Haven, Connecticut on April 20, 1929, she was the daughter of the late Anthony and Margaret (Lenart) Smith. She attended schools in Connecticut and on August 3, 1946, was married to Earl Curtis who predeceased her on July 24, 1991, following 45 years of marriage.
Betty will always be remembered for her excellence in cooking. Most of her working life was spent as a chef in various area restaurants including the My-T- Fine Restaurant Swanton, Northern Cafe Alburgh, The Rock Restaurant St. Albans and The O'le Time Cafe in Rouses Point, NY. In earlier years she also had worked at the former Fonda Container in St. Albans City.
Betty was a member and past president of the American Legion Auxiliary, Creller-Landon Post 60 in Alburgh.
She leaves her son and his wife, Earl A. and Connie Curtis of Alburgh; three daughters, Sallie Wilson of Medway, OH, Carolyn Ayers of Orlando, FL and Jill Curtis of Maine; two brothers, Bobby and Richard Batick and two sisters, Patty and Jean Batick all of Connecticut; 13 grandchildren; 10 great grandchildren as well as several nieces and nephews.
Betty's family would like to sincerely thank the Visiting Nurse Association of Chittenden and Grand Isle Counties and The Hospice of the Champlain Valley especially, Betsy Lyons RN for her professional care, compassion and love during Betty's last days.
A Graveside Service will be held Wednesday October 16, 2013, at 11 a.m. from the Curtis family lot in St. Amadeus Cemetery, located on The Truck Route, Alburgh. Father Emmanuel I. Ajanma will officiate.
At Betty's request visitation will be private.
Gifts in Betty's memory may be made to the American Cancer Society, New England Division, 55 Day Lane, Williston 05495 or to The Hospice of the Champlain Valley, 1110 Prim Road, Colchester, 05446-6403
Arrangements are under the direction of The Kidder Memorial Home, 89 Grand Ave., Swanton 05488.
To offer private online condolences please visit: www.kiddermemorialhome.com