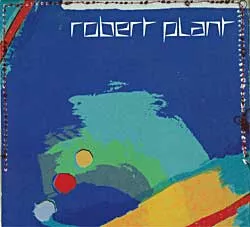 (Aether Everywhere, CD/Digital download)
"Please don't let the fact I'm on the Aether Everywhere label plant the evil seed of 'experimental' music in your mind. It's really quite listener friendly." So reads the email sent by local experi . . . um, electro-acoustic songwriter Rebecca Kopycinski, a.k.a. Nuda Veritas, regarding her debut double album, Songs for Doing Dishes/Still Lives. The two-disc epic presents a tenuous blend of folk sensibility and electronic dalliance, tempered by solid and, in several cases, powerful writing and some truly stunning arrangements, both vocal and instrumental. In a way, it could be regarded as the local "other music" label's first crossover release. And yes, it is indeed "listener friendly." Although that may depend on just who is listening.
Dishes should appeal to a wide swath of fans across both the folk and experimental spectrums. If genre tags are your thing, I suppose it would fit, though not exactly neatly, into that nebulous gray area known as indie-folk. Or better still, chamber-folk. But if you're looking for neat and tidy, you've come to the wrong place. Because the good stuff in life usually requires you to get a little dirty, right?
From the opening salvo, "Captain," it's clear we're in for an unpredictable journey. Backed only by a chorus of voices — all hers — and a sprightly bassoon, Kopycinski's lead pirouettes around the tune's shanty-ish lyrics like some siren combination of Joni Mitchell, Leslie Feist and Ishmael.
"Drive" follows with a more conventional, soothing guitar-voice folk sound. While it's a seamlessly pretty number, it almost feels as if Kopycinski is buttering us up for the following tune, "Conflict of the Flesh."
Very simply put, the allure of "experimental" music stems largely from its purveyors' appreciation of and willingness to play around with the building blocks of music: sounds. On "Conflict," Kopycinksi takes the practice a step further, applying it to her poetry as she contorts her considerable vocal prowess to render her words into near-imperceptible syllables, the emotive qualities of her voice delivering their meaning.
Listeners, friendly or otherwise, would do well to keep that playfulness in mind when approaching the second volume, Still Lives. The disc is an approximate meld of Aether Everywhere's stated bailiwicks: "drone, ambient, sound collage, heavy psych, noise and all the points where they intersect." Or to put it in layperson's terms: far out, man. Put yet another way, the album is the musical manifestation of its handmade cover art. Each copy's jacket was sewn together from pieces of recycled LP covers — mine: Robert Plant's Shaken & Stirred. Not for the faint of ears, Kopycinski's sonic abstractions — vocal and otherwise — challenge the listener to pay attention. But those who do will be rewarded with a glimpse into the stirring creative soul of a visionary local artist.
Fittingly, Nuda Veritas celebrates the release of her albums with two shows this week: Friday at The Monkey House and Sunday at Radio Bean.