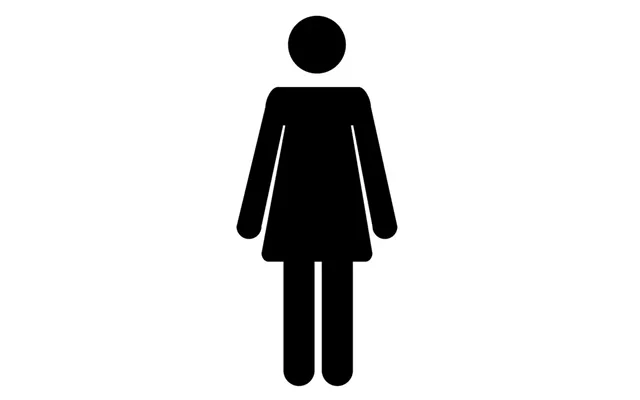 Let's not forget. This happened, too: While defense-of-marriage acts were failing or falling in state after state — and fell, nationally and finally, on June 26 in the U.S. Supreme Court case Obergefell v. Hodges — legislators were hammering together what the Guttmacher Institute called "a lattice work of abortion law, codifying, regulating and limiting whether, when and under what circumstances a woman may obtain an abortion."
From 2011 to 2014, state lawmakers collectively passed 231 abortion restrictions; by April 1 of this year, they had already introduced 332 more.
U.S. House Republicans brought up five anti-abortion bills within three days of taking their seats this session. In May, they passed the Pain-Capable Unborn Child Protection Act, banning abortions after 20 weeks — when fetuses, by the way, cannot feel pain.
Contraception has been under attack, as well. For the fifth year in a row, the House this year proposed to eliminate the Title X Family Planning program, which subsidizes clinics and reproductive health care for people who earn less than about $25,000 a year; most of these patients are women in their twenties.
Although the feds have long been banned from funding abortion, Title X's antagonists call it a backdoor baby-killing boondoggle: Every penny saved on a Pap smear is one that can pay for an abortion. They haven't managed to ax the appropriation altogether, but since 2010 they've shaved away $31 million — financing for about 700,000 patients, according to the National Family Planning & Reproductive Health Association.
Twenty states have versions of the federal Religious Freedom Restoration Act on their books. That's the law the Supreme Court used to justify its decision, in Burwell v. Hobby Lobby, to allow companies to refuse to pay for birth-control coverage if the owners have a religious objection to it. (RFRAs will likely be invoked to discriminate against married LGBT people.)
LGBT civil rights activists, high on the Obergefell victory, are gearing up to fight housing and employment discrimination. Which is great.
But we still have no Equal Rights Amendment for women.
Why are LGBT people winning rights while women are losing them?
Pondering this question, some, such as Jill Lepore in the New Yorker, have suggested that Roe v. Wade might have been less vulnerable to assault if it had been based on equality — the 14th Amendment — rather than the spindly foundation of privacy, a right not even explicitly named in the Constitution.
In the Nation, Katha Pollitt challenged this notion. Neither principle holds off abortion's foes: "Those who say privacy doesn't cover the right to kill your baby also say that if killing your baby is what you need to be equal, you'll just have to lead the lesser life." An equality-based Roe would be no more effective than the privacy-based one we've got, Pollitt contends, because people who oppose abortion do not want women to be equal.
True. Many anti-abortion folks, particularly those on the far-right shores of religion, do not want women to be equal. Still, most Americans embrace women's equality in the workplace, banking, housing and other material matters — even if they don't always practice it, for instance, when writing the paychecks. Crusading lawyers on both the right and the left are so concerned about women's sexual safety that, as Judith Shulevitz reported in the New York Times, they're starting to define any nonconsensual touch — including holding someone's hand — as a felony sexual assault.
These over-the-top sexual-protection statutes (which, incidentally, apply to same-sex touch as well) indicate that women's problem is not just a deficit of equality. Still in dispute is women's sexual autonomy — the adult competence to negotiate one's own sex life, and with it the freedom to do so.
In fact, the right to abortion makes women more than equal: To exercise complete control over their own bodies, women may place their own interests above those of, say, fathers, who might care whether a baby is born, and fetuses, who have no opinion but are nonetheless much affected.
It's not so much women's equality that's under attack. It's freedom — sexual freedom.
Same-sex marriage advocates made the strategic call to break from gay liberation — which was in essence a struggle for sexual freedom — and shout instead about equality. They focused on taxes, health care and death benefits. They called sexual equality "marriage equality." They called sex "love."
And while their political campaigns drew emotional sympathy by showcasing "families" — a zillion pictures of cute kids cooking dinner or riding bikes with their two dads or moms — a central legal precedent of Obergefell is Griswold v. Connecticut. That is the 1965 Supreme Court case affirming the right of married people to use contraception. Griswold established the Constitutional protection of privacy in intimate decisions. But it also acknowledged that marriage doesn't have to be about procreation.
Both of these tactics — the emotional, nonsexual one and the legal, covertly sexual one — worked spectacularly. The Supreme Court adopted the advocates' chaste celebration of marriage with sanctimonious rapture. Marriage "embodies the highest ideals of love, fidelity, devotion, sacrifice, and family," wrote Justice Anthony Kennedy for the majority in Obergefell. Marital love "may endure even past death," he added — something that cannot be said of a sexual relationship.
And even while remaining mum about what same-sex Mums are doing in the bedroom other than making babies, the Court asserted that "precedent protects the right of a married couple not to procreate, so the right to marry cannot be conditioned on the capacity or commitment to procreate." Marriage and reproduction took one more step apart.
Meanwhile, back in the abortion-rights movement, advocates were also trying to change the subject from sex. First they called abortion "choice" — as if having a baby or not were akin to buying the brown shoes or the black. When that, rightly, came across as trivializing, activists adopted the vague and decidedly unsexy phrase "reproductive health care."
But, unlike the parallel tactic of the same-sex-marriage campaigns, the attempt to desexualize abortion bombed.
While marriage is a lot of things, abortion is but one: a solution to unintended pregnancy. Unintended pregnancy happens in only one way: A man and a woman have sex (making babies in petri dishes and other people's borrowed wombs is intentional). Eliminating pregnancy, abortion leaves sex standing alone, uncloaked by punishing consequence. No linguistic legerdemain can dissociate abortion from sex.
So marriage advocates won civil equality by keeping homosexual sex on the down low. And their lawyers prevailed, in part, because 50 years ago birth-control advocates — many of them feminists before the women's movement — won the right of women to use medical methods to enjoy sex without procreating.
Since June 26, some people who enjoy sex with people whose genitals are more or less like their own are freer to live and love as they wish, and more legally secure in doing so. Bravo.
And women of childbearing age, who have working female reproductive organs and engage in sex with fertile men, are fighting a growing body of laws aimed at shackling their sexual pleasure to compulsory procreation.
For a woman to put her own desires and interests before those of men or unborn beings is still fundamentally threatening to the social order — perhaps, at the moment, more threatening than married love between queers.
Could it be that the love that dare not speak its name is a woman's love for herself — grounded not in privacy, or even in equality, but in an inviolable right to own the body she lives in? That love is still waiting for social affirmation, still bereft of legal protection.