Matthew Thorsen
Kat Wright
You could easily spend seven nights a week in Burlington checking out great live music and never encounter the same genre twice. We might advise a more even-keeled approached — sleep is important, y'know. The point is, the Queen City punches above its weight class when it comes to rock and/or roll — not to mention jazz, funk, hip-hop, reggae, folk, world music, metal, EDM, punk ... You get the idea.
Where to begin? Start by tuning into the seven notable local acts that follow. Then get out and explore — say, by turning to Seven Days' weekly music coverage. You might well discover your new favorite band playing at that hole-in-the-wall club down the street. If you don't believe us, just ask Phish or Grace Potter fans.
Recommended if you like (RIYL): Sharon Jones, the New Review

In the last few years, Kat Wright has become one of the biggest and most sought-after acts in Vermont. Originally billed as Kat Wright and the Indomitable Soul Band, the octet grew out of a weekly classic-soul jam session at Burlington's Radio Bean. The sultry maven recently ditched the cumbersome extension for a few reasons. First, she was tired of being introduced as Kat Wright and the "Abominable Snow Band." More importantly, she and her band don't limit their repertoire to simply retro soul music. They serve up plenty of jazz, R&B and other styles in a hearty groove stew that's sure to fog up the windowpanes. Liked that? Try these: Dwight & Nicole , Josh Panda
RIYL: the MC5, the Stooges
Matthew Thorsen
Rough Francis
When brothers Julian, Urian and Bobby Hackney Jr. started Rough Francis, the band was meant to be a tribute to their father and uncles' seminal 1970s Detroit proto-punk trio, Death. The young Hackneys soon began writing and recording their own music and fast became one of the loudest and rowdiest bands in the 05401. Death's punk influence remains, but Rough Francis' reach extends further into rock-and-roll history, mining the '60s for a slightly looser, garage-rock vibe. Liked that? Try these: Black Rabbit, Barbacoa
RIYL: Erykah Badu, D'Angelo

Steamy, soulful and sensuous, Burlington's smalltalker specialize in a sleek brand of neo-soul that might best be described as baby-makin' music. The 10-person ensemble draws from a range of styles, including hip-hop, funk, jazz and R&B. While several members handle lead vocals, the star of the show is powerhouse Steph Heaghney, who is quickly ascending as one of Vermont's most dynamic singers. Liked that? Try these: Smooth Antics, Loupo
RIYL: Janis Joplin, Jessica Hernandez & the Deltas

Originally from Connecticut, singer-songwriter Hannah Fair developed a taste for Burlington while on her first monthlong tour at age 17. She told her bandmates then that she would live here someday. Five years later, depending on the night, you might catch her at clubs around town with a full backing band or strumming and singing all by her lonesome. Fair's grizzled, bluesy songs lean toward the dark and gritty, and her voice zigzags between sounding wholly vulnerable and stalwart. Liked that? Try these: Erin Cassels-Brown, Cricket Blue
RIYL: Rubblebucket, Eyes on the Shore
Few local bands have enjoyed such a meteoric rise as Madaila. That's what happens when you simultaneously court the jam and indie scenes. Especially live, their heady, groove-heavy tendencies fuse seamlessly with soulful pop proclivities. Always dressed to the nines in elaborate, custom-made costumes, the band has rocked Burlington City Hall , the ECHO Leahy Center for Lake Champlain, the Higher Ground Ballroom and even its own mini festival smack-dab in the middle of Burlington's Main Street. In other words, Madaila know how to turn a party into a par-tay. Liked that? Try these: Guthrie Galileo, Twiddle
RIYL: Jurassic 5, Ugly Duckling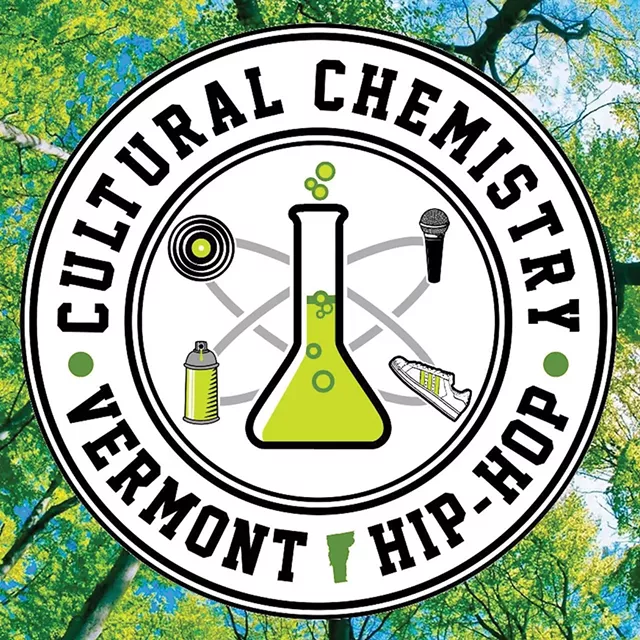 Cultural Chemistry represent a collection of some of the 802's most decorated hip-hop heroes. Most notably, these include members of the Aztext and the Lynguistic Civilians, two acts that have dominated the hip-hop category of the Seven Daysies readers' choice awards for the better part of a decade. Each member of the supergroup brings a highly specialized skill set to the table, be it freestyling, deejaying, composing or producing. Together, they're basically the Avengers of local hip-hop. Liked that? Try these: Jarv, Self Portrait
RIYL: DJ Earworm, GirlTalk

Matthew Thorsen
DJ Disco Phantom
No matter where you are in Burlington, DJ Disco Phantom is nearby. The omnipresent turntable master is known for synthesizing crazy dance parties at the flick of a wrist with his eclectic sets. He spins a variety of party-starting grooves at area clubs almost nightly, often with hefty doses of indie and electro remixes and mashups. Every Wednesday, he presides over a vinyl-only night at Nectar's, which he cohosts with prominent music makers and locals. He's also a member of the über-hip concert promotion group Waking Windows Presents, so you'll catch him on the decks at some of Burlington's hottest indie shows. Liked that? Try these: DJ Steal Wool, DJ Craig Mitchell
Survival Tip: Retronome, the weekly throwback dance party at Club Metronome, is free with a college ID before midnight.